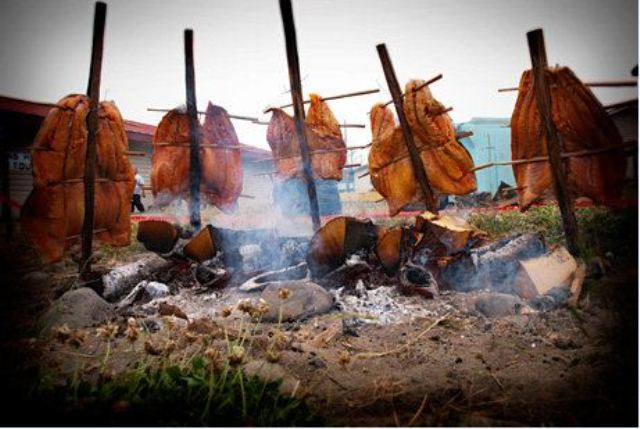 Pictured:  Traditional Salmon Bake / Photo by Cheryl Barth
Quileute Days
A celebration of Quileute Tribal Cultural Heritage and modern lifestyle.
It includes a traditional salmon bake, dancing and songs, a softball tournament, a horseshoe tournament, arts and crafts and food.
There are also canoe races, stick games and a fantastic fireworks display at First Beach.
For more information contact http://www.quileutenation.org or call 360-374-5091
Click on the schedule below to open a PDF file with full schedule details.