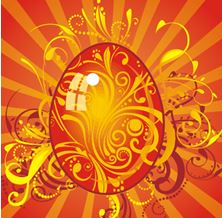 Forks Emblem Club # 488 and Concerned Citizens
will host their annual Easter Breakfast
at the Forks Elks Lodge
 Sunday April 20th, 2014 from 8:00 AM to 11:00 AM.
Ham, sausage, biscuits and gravy, hash browns, scrambled eggs, pancakes, french toast, juice and coffee will be on the menu.
All are welcome.
Prices:
Ages 4 and under – Free
Ages 5 to 11 and senior citizens – $5.00
Age 12 and over – $7.00.
Proceeds go towards purchasing new toys for the children at Sunshine and Rainbows Daycare and scholarships for graduating seniors.