When:
Back to Calendar May 5, 2013 @ 6:00 am - 12:00 pm
Where:
Bogachiel Rearing Pond
End of Bogachiel Way
✔ Add to Calendar Add to Google Calendar
Cost:
Free
Categories:
Community Fishing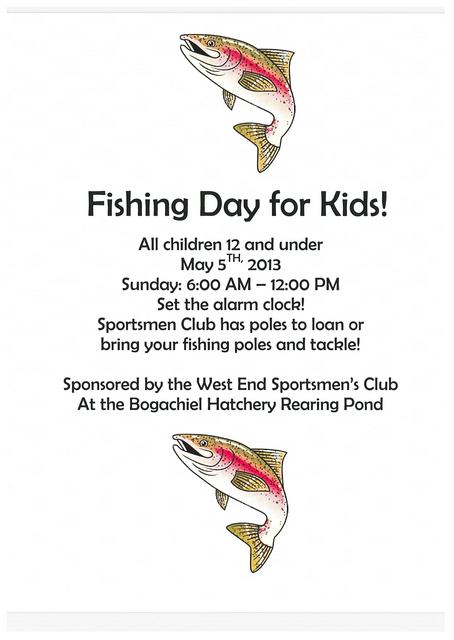 Fishing Day for Kids!
All children 12 and under
May 5TH, 2013
Sunday: 6:00 AM – 12:00 PM
Set the alarm clock!
Sportsmen Club has poles to loan or
bring your fishing poles and tackle!
Sponsored by the West End Sportsmen's Club
At the Bogachiel Hatchery Rearing Pond