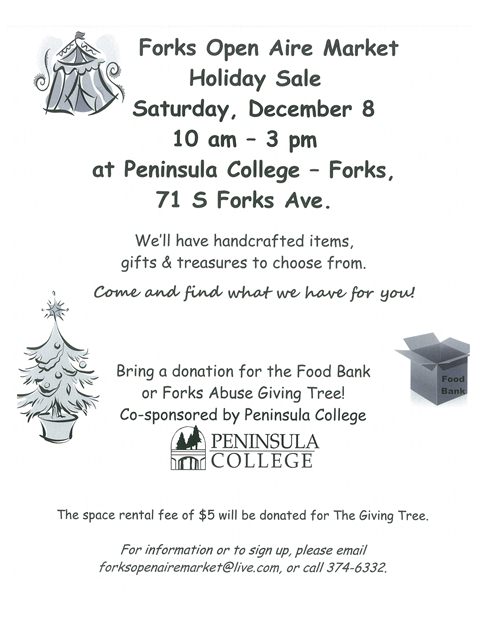 The Forks Open Aire Market is delighted to be hosted this year by the Peninsula College-Forks Extension for our Holiday Sale on Saturday, December 8, from 10 am to 3pm.
Come to the College building at 71 S Forks Ave. to shop local crafters for the holidays, and enjoy our holiday spirit.
We will also have a box for donating non-pershables for the Forks Food Bank.
There are a still spaces available, for vendors and non-profits.  If you are interested, please email forksopenairemarket@live.com, or call 374-6332.