When:
Back to Calendar September 15, 2012 @ 9:00 am - 2:00 pm
Where:
Forks Congregational Church

✔ Add to Calendar Add to Google Calendar
Categories:
Charity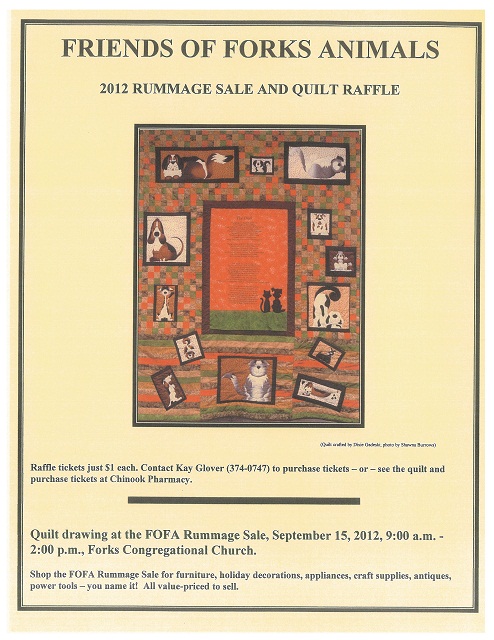 FRIENDS OF FORKS ANIMALS
2012 Rummage Sale and Quilt Raffle
9am – 2pm at Forks Congregational Church, 280 S. Spartan Avenue
Quilt drawing will be held at the FOFA Rummage Sale and tickets are $1 each.
Quilt is on display and tickets are available at Chinook Pharmacy.
Or contact Kay Glover to purchase tickets 360-374-0747.
Shop the FOFA Rummage Sale for furniture, holiday decorations, appliances, craft supplies, antiques, power tools – you name it!  All value-priced to sell.