Directory
Directory of Chamber of Commerce members in good standing.
Quick Search:
0-9 | A | B | C | D | E | F | G | H | I | J | K | L | M | N | O | P | Q | R | S | T | U | V | W | X | Y | Z | all | Clear Search | All Listings
Currently browsing:
Bakeries/Catering/Event Services
950 South Forks Ave.
Forks, WA 98331
Phone: (360) 374-6161
Email: store@forksoutfitters.com
Website: http://www.forksoutfitters.com
Facebook: https://www.facebook.com/shopforksoutfitters
Groceries, bakery, deli counter, Espresso, clothing, shoes, housewares, Ace Hardware, sporting goods, Forks & Twilight souvenirs,  fishing & hunting licenses, ATM, Lotto & much more.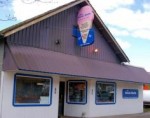 80 North Forks Avenue
Forks, WA 98331
Phone: (360) 374-6111
The Sweetest Spot in Forks!  Homemade buttery fudge, hand dipped ice cream, saltwater taffy, gourmet chocolates, jelly beans, imported novelty candy, candy containers, sugar free selections.  Also featuring soup/sandwiches and gift items. Large private  room available for parties, showers, conferences and more.   Catering is available.  Seats up to 50 people.  Forks Chamber of Commerce luncheon meetings occur here [Read more...]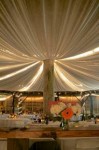 P.O. Box 1552
Forks, WA 98331
Phone: 360-640-0777
Email: thetulleshed@hotmail.com
Website: http://www.kimscreationsandtulleshed.com
Facebook: https://www.facebook.com/kimscreationsandtulleshed
Kim's Creations & Tulle Shed offers planning, coordinating and decorating services for events & weddings.  Kim Leppell, has a large selection of beautiful decorations for your next event.  Contact Kim today for a free 1 hour consultation.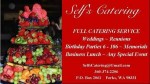 Merchant Rd.
Forks, WA 98331
Phone: 360-374-2206
Email: selfscatering@gmail.com
Facebook: http://www.facebook.com/pages/Selfs-Catering/291192267574840
Full Service Caterer for weddings, reunions, birthday parties, memorials, business lunches or any special occasion.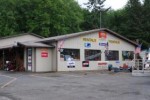 1051 S. Forks
P.O. Box 976
Forks, WA 98331
Phone: (360) 374-2677
Email: jerryssmallengines@hotmail.com
Rental equipment delivery, small engine repair, outdoor power equipment sales, work clothing and shoes. Specializing in a variety of rentals, including wedding and party supplies – tents, tables, chairs and more. Catering services available. For rental needs in Forks, Jerry's Rentals IS the place. For more information, please click on business name.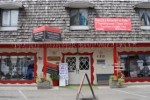 130 S Spartan Avenue
Forks, WA 98331
Phone: (360) 374-6931 or (360) 374-5634
Email: tif@centurytel.net
Facebook: https://www.facebook.com/Leppellstwilightcentral
Twilight-themed merchandise and scrapbooking supplies.  Home décor items, country gifts and candles.  A great selection of fresh and silk flowers, green and blooming plants,  balloons and party supplies.  Wedding and special occasion headquarters for tuxedo rentals, corsages, centerpieces and more. Leppell's also specializes in Twilight-themed weddings! Located on Spartan Avenue, across from the Forks High School.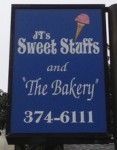 86 N. Forks Avenue
Forks, WA 98331
Phone: 360-374-6111
Full service bakery.  Opens 6am daily and features fresh baked breads, donuts, pastries, cakes, pies, cupcakes and more.  Coffee and other beverages available.  Eat in or take away.