Directory
Directory of Chamber of Commerce members in good standing.
Quick Search:
0-9 | A | B | C | D | E | F | G | H | I | J | K | L | M | N | O | P | Q | R | S | T | U | V | W | X | Y | Z | all | Clear Search | All Listings
Currently browsing:
Community Organizations
260 Ash Ave.
Forks, WA 98331
Phone: 360-374-5010
Email: thecaringplace@centurytel.net
Provides clothes and furniture for women, children and families in need at no cost. Supported by local churches, individuals, and several businesses.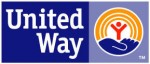 102 1/2 E. First
P.O. Box 937
Port Angeles, WA 98362
Phone: 360-457-3011
Email: info@unitedwayclallam.org
Website: http://www.unitedwayclallam.org
United Way of Clallam County raises funds used to provide critically needed services which help people lead safer, healthier and more productive lives.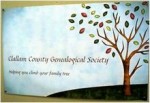 402 E. Lauridsen Blvd
Port Angeles, WA 98362
Phone: 360-417-5000
Email: ccgs@olypen.com
Website: http://www.olypen.com/ccgs
Facebook: http://www.facebook.com/#!/pages/Clallam-County-Genealogical-Society/139766072762757
The Clallam County Genealogical Society is a non-profit organization dedicated to the collection and preservation of genealogical materials, and to providing supportive and educational opportunities for those who are involved in genealogical research.
P.O. Box 1775
Forks, WA 98331
Phone: 360-374-6411
Email: http://www.forksabuseprogram.org
Victim services, domestic violence/sexual assault, 24 hr. crisis line-360-374-2273, emergency shelter, legal advocacy, medical advocacy, woman's support group.

P.O. Box 1787
Forks, WA 98331
Phone: (360)374-9340
Email: lindamiddleton@concernedcitizenspnw.org
Website: http://www.concernedcitizenspnw.org
Established in 1979, Concerned Citizens have been responsible for providing outstanding Social Services ever since. Specializing in serving people with developmental disabilities from birth to seniors, but also providing programs for teens, children, seniors and a broad range of human service programs.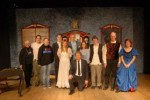 35 N. Forks Avenue
P.O. Box 2271
Forks, WA 98331
Phone: (360) 374-9872
Email: mike_gurling@yahoo.com
Website: http://www.olypen.com/skriebel/rainfp
Live theater group performing twice a year. Fun group, newcomers welcome.  Group performs at Rainforest Arts Center, 35 N. Forks Avenue.  The Rainforest Arts Center is available for performances by other groups on a limited basis.  Performance must be sponsored by Rainforest Players.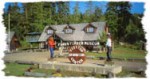 1413 South Forks Ave.
Forks, WA 98331
Phone: 360-374-9663
Email: forkstimbermuseum@hotmail.com
Website: http://www.forks-web.com/fg/timbermuseum.htm
If you ever wanted to learn anything about logging in the past and their tools of the trade, the Forks Timber Museum is the place to explore. The museum displays exhibits depicting local history dating back to the 1870′s.  Located next to the Visitor Information Center.
P.O. Box 1162
Forks, WA 98331
Email: webpa_sec2@yahoo.com
Website: http://www.westendbpa.weebly.com
West End Business and Professional Association is a dynamic group of business professionals that join together every Wednesday at 7:30am to discuss business happenings, discuss relevent topics with peers, listen to speakers on current concerns, learn of upcoming community events, have fun and meet challenges. WEB&PA provides Christmas lights and decorations for Forks. The group meets [Read more...]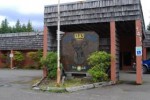 941 Merchants Rd.
P.O. Box 2524
Forks, WA 98331
Phone: (360) 374-2524
Email: bpoe2524@centurytel.net
Forks Elks Lodge provides a place for a variety events in Forks.