Directory
Directory of Chamber of Commerce members in good standing.
Quick Search:
0-9 | A | B | C | D | E | F | G | H | I | J | K | L | M | N | O | P | Q | R | S | T | U | V | W | X | Y | Z | all | Clear Search | All Listings
Currently browsing:
Fuel
10 S. Forks Avenue
P.O. Box 2096
Forks, WA 98331
Phone: (360) 374-5564
Email: bob145@centurytel.net
Hardware store, plumbing, electrical, paints (custom matched by computer), lumber, tools, propane, appliances, feed for livestock and domestic animals, pet supplies and a whole lot more.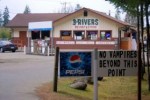 7764 LaPush Road
Forks, WA 98331
Phone: (360) 374-5300
Email: threeriversresort@gmail.com
Website: http://threeriversresortandguideservice.com
8 miles west of Forks:  Overnight Cabins, 10 Campsites, Restaurant, Store, Fuel, Guide Service, showers.  Close to beaches and fishing.  Call for river conditions and fishing reports.  Twilight Menu! Salmon and Steelhead Guided Fishing Trips with some of the most experienced Salmon Fishing Guides & Steelhead Fishing Guides on the Olympic Peninsula.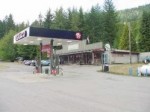 232951 Hwy 101
Port Angeles, WA 98363
Phone: 360-928-3043
Email: info@shadowmt.com
Website: http://www.shadowmt.com
42 miles east of Forks (one mile from Lake Crescent, next to Lake Sutherland): Convenience store, fuel, propane, deli and gift shop. Campground/RV park with 40 full hook-up RV sites, 12 tent sites; hot showers & laundry for our campers.  Home of the "Big Foot Burger".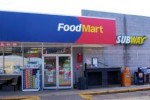 490 N. Forks Ave.
P.O. Box 2074
Forks, WA 98331
Phone: (360) 374-2443
Fuel, convenience store and Subway franchise. Home of the Twilight Sandwich.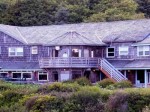 157151 Highway 101
Forks, WA 98331
Phone: 360-962-2271
Email: Kalalochinfo@dncinc.com
Website: http://www.TheKalalochLodge.com
Facebook: http://facebook.com/kalalochlodge
Stay at Kalaloch Lodge in Olympic National Park Kalaloch Lodge is an Olympic National Park hotel property located a few sandy steps from the pristine Pacific coast.  Tucked between lowland forest, temperate rainforest and marine sanctuary, Kalaloch offers accommodations with spectacular views, comfortable amenities and unrivaled outdoor recreation. Kalaloch is your Olympic Peninsula escape, whether [Read more...]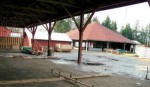 100 La Push Road
Forks, WA 98331
Phone: 360-374-3199 or 360-374-4090
Email: hucklodg@olypen.com
Website: http://www.110industrialpark.com
Industrial Park, RV storage, cord and camp firewood for sale, propane fill station, dump station, water (free with RV storage) – fee for others. Retail shops, archery range with occasional events. Available for rent: lunchroom conference center that holds up to 15 people and outdoor, covered Round House.
931 Carlsborg Road
Sequim, WA 98382
Phone: 360-683-9988
Email: pioneerpropane@gmail.com
Website: http://www.pioneerpropane.net
Pioneer Propane sells propane for business, homes and commercial/industrial. Also, propane tanks are leased. Selling and installing propane appliances & gas pipe installations.