Directory
Directory of Chamber of Commerce members in good standing.
Quick Search:
0-9 | A | B | C | D | E | F | G | H | I | J | K | L | M | N | O | P | Q | R | S | T | U | V | W | X | Y | Z | all | Clear Search | All Listings
Currently browsing:
Health Care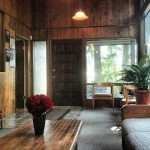 430 Terra Eden St.
Forks, WA 98331
Phone: 360-374-6868
General dentistry including root canals, crowns and bridges (fixed or removable), night guards/sport mouth guards, dentures or partials, childcare, sedation by nitrous and/or oral meds, wisdom tooth extractions (3rd molars) as well as plain surgical. Cosmetic dentistry including whitening with zoom or traditional methods. Preferred provider for UNIFORM/WDS and will take all insurance assignments except [Read more...]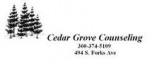 Forks, WA 98331
Phone: 360-374-5109
Email: tonycedargrove@hotmail.com
Facebook: https://www.facebook.com/pages/Cedar-Grove-Counseling-of-Forks/1424089164493589
Service include: Youth and adult Treatment, Assessments, Intensive and Weekly Outpatient, Urinalyses, Family Counseling, ADIS classes, Individual and Group Therapy. Cedar Grove Counseling of Forks is a state-certified facility. We are privately owned and operated; you can expect to be treated as the most important part of our agency. Addiction is a treatable disease. Whether [Read more...]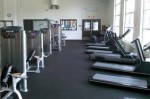 91 Maple Ave.
Forks, WA 98331
Phone: 360-374-6100
Email: thegym91@centurylink.net
Website: http://www.forksfitness.com
Forks Athletic & Aquatic Club is a 24-hour fitness facility that features a full gym, lap pool with designated family swim time and classes in spin, aerobics (step & water), body blast, yoga, zumba and swimming.  Day passes available during regular (pool) hours.  Child care, full locker rooms & showers. For more information, click on website above.

11 S. Forks Ave
PO Box 2136
Forks, WA 98331
Phone: (360) 374-5030
Email: chinookp2@centurytel.net
Facebook: https://www.facebook.com/ChinookPharmacy
Pharmacy, prescriptions, over the counter medications, beauty aids, fabric, stationery, toys and much more.  Great selection of books with a special section about local folklore.  Jewelry, Forks and Washington souvenirs, Twilight-themed shirts, books and mementos. Located at the traffic light.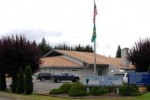 530 Bogachiel Way
Forks, WA 98331
Phone: (360) 374-6271
Email: lacij@forkshospital.org
Website: http://www.forkshospital.org
Forks Community Hospital is a public hospital that serves residents of the west Clallam & Jefferson Counties on the North Olympic Peninsula.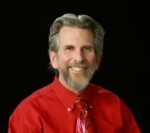 Technology Center, Forks, Washington
AND 345 Knechtel Way, Suite 101
Bainbridge Island, WA 98110
Phone: 206-903-1232
Email: roger@hypnosishealthinfo.com
Website: http://www.hypnosishealthinfo.com
Roger Moore is a registered counselor and hypnotherapist specializing in counseling and health and wellness…