Directory
Directory of Chamber of Commerce members in good standing.
Quick Search:
0-9 | A | B | C | D | E | F | G | H | I | J | K | L | M | N | O | P | Q | R | S | T | U | V | W | X | Y | Z | all | Clear Search | All Listings
Currently browsing:
Indoor Fun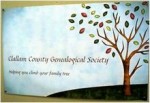 402 E. Lauridsen Blvd
Port Angeles, WA 98362
Phone: 360-417-5000
Email: ccgs@olypen.com
Website: http://www.olypen.com/ccgs
Facebook: http://www.facebook.com/#!/pages/Clallam-County-Genealogical-Society/139766072762757
The Clallam County Genealogical Society is a non-profit organization dedicated to the collection and preservation of genealogical materials, and to providing supportive and educational opportunities for those who are involved in genealogical research.
631 Stratton Road
Port Angeles, WA 98363
Phone: 360-452-3005
Email: joni.eades@elwharivercasino.com
Website: http://www.elwharivercasino.com
The Elwha River Casino is a Class 2 casino, featuring River's Edge Deli, a barista bar and the "Hottest Slots in Town!"  Located in Port Angeles.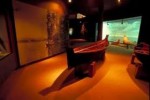 1880 Bay View Avenue
PO Box 160
Neah Bay, WA 98357
Phone: (360) 645-2711
Email: makahmuseum@centurytel.net
Website: http://www.makah.com
World-Class museum highlighting 10,000 years of the culture of the Makah people on the Olympic Peninsula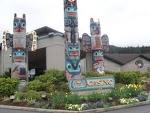 270756 Highway 101
Sequim, WA 98382
Phone: 360-683-7777
Email: info@7cedarsresort.com
Website: http://www.7cedarsresort.com
Entertainment, Events, Music, Nightlife, Concerts, Dining, Restaurants, Lounge, Gaming, Blackjack, Roulete, Slots, Promotions; Shuttle Service.  Located in Sequim.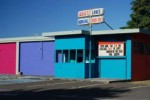 261 East E. Street
Forks, WA 98331
Phone: 360-374-5323
Email: wademccoy@centurylink.net
Bowling lanes available everyday; 2 pool tables & video games; Snack bar features over 25 items including 1/3 pound Bacon Cheese Burger Deluxe, Chicken Hoagie, a dozen kinds of beer and much more. Hours: Closed Sundays Open for lunch Mon-Fri  11:40-12:40 Hours 3:00pm (ish)-10:00pm (ish).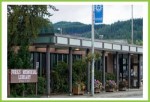 171 South Forks Ave.
Forks, WA 98331
Phone: 360-374-6402
Email: forks@nols.org
Website: http://www.nols.org
The Forks branch of the North Olympic Library System provides area residents with a large collection of educational materials.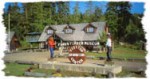 1413 South Forks Ave.
Forks, WA 98331
Phone: 360-374-9663
Email: forkstimbermuseum@hotmail.com
Website: http://www.forks-web.com/fg/timbermuseum.htm
If you ever wanted to learn anything about logging in the past and their tools of the trade, the Forks Timber Museum is the place to explore. The museum displays exhibits depicting local history dating back to the 1870′s.  Located next to the Visitor Information Center.