Directory
Directory of Chamber of Commerce members in good standing.
Quick Search:
0-9 | A | B | C | D | E | F | G | H | I | J | K | L | M | N | O | P | Q | R | S | T | U | V | W | X | Y | Z | all | Clear Search | All Listings
Currently browsing:
Insurance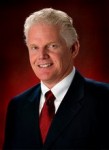 501 W. Pioneer
Montesano, WA 98563
Phone: 360-249-6944
Devin Backholm, LUTCF Financial Services Professional Agent for New York Life Insurance Company Registered Representative for NYLIFE Securities LLC (Member FINRA/SIPC) A Licensed Insurance Agency Products offered: Individual Life Insurance, Fixed Immediate & Deferred Annuities, Long-Term Care Insurance, Disability Income Insurance, Health Insurance, Mutual Funds, Variable Universal Life, Variable Annuities, 529 Plans Personal Planning for: [Read more...]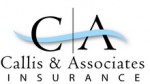 806 S. Vine Street
Port Angeles, WA 98362
Phone: 360-452-2314
Website: http://www.callisinsurance.com
Facebook: http://www.facebook.com/callis.insurance
We are an independent insurance agency offering auto, home, business, health and life insurance to individuals, families, businesses and nonprofits in Washington.  We welcome the opportunity to earn your business and service your insurance needs with excellent local customer service.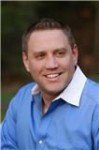 707 E. Front Street
Port Angeles, WA 98362
Phone: 360-452-9200
Email: kaylawilcox@allstate.com
Website: http://www.allstate.com/mattelwood
An Allstate Insurance agency based in Port Angeles that can meet the insurance needs of anyone in Washington State.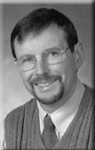 P.O. Box 698
Centralia, WA 98531
Phone: 360-880-0237 (cell)
Email: bob@insurewithbob.com
Website: http://www.insurewithbob.com
InsureWithBob.com is here to meet all your insurance needs.  With over 25 years experience, InsureWithBob.com can help you find what you are looking for.  Specializing in Life and Health Insurance, InsureWithBob.com can provide you with some of the best options for: Major Medical, Student/Short Term Medical, Senior Medical (Supplements/Long Term Care), Prescription, Vision, Dental Plans, [Read more...]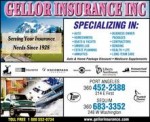 P.O. Box 2045
Port Angeles, WA 98362-2045
Phone: (360) 457-9491
Email: larryk@gellorinsurance
Website: http://www.gellorinsurance.com
Insurance services.