Directory
Directory of Chamber of Commerce members in good standing.
Quick Search:
0-9 | A | B | C | D | E | F | G | H | I | J | K | L | M | N | O | P | Q | R | S | T | U | V | W | X | Y | Z | all | Clear Search | All Listings
Currently browsing:
Meeting Facilities

813 Kilmer Rd.
P.O. Box 600
Forks, WA 98331
Phone: (360) 374-6295
Email: stay@manitoulodge.com
Website: http://www.manitoulodge.com
Secluded cedar timber-frame lodge on 10 acres of coastal rainforest west of Forks. Featured in Seattle magazine's Ultimate Coastal Guide.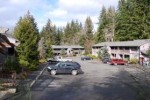 800 Olympic Drive
Forks, WA 98331
Phone: (360) 374-5400
Email: info@olympicsuitesinn.com
Website: http://www.olympicsuitesinn.com
At the north end of downtown Forks: 33 renovated non-smoking units. AAA approved. Spacious 1&2 bedroom suites in a quiet setting near the Calawah River. Fridge, microwave, coffee. Free wireless internet service.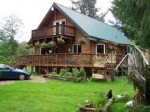 8343 La Push Road
Forks, WA 98331
Phone: 360-374-2690
Email: wolfdencabin@yahoo.com
Website: http://www.wolfdencabinrental.com
The Wolf Den Cabin is a luxurious log home on the way to La Push a short distance west of Forks.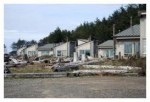 320 Ocean Drive
P.O. Box 67
La Push, WA 98350
Phone: 360-374-5267
Website: http://www.quileuteoceanside.com/
15 miles west of Forks: Oceanfront cabins that include one, two or three bedrooms. Some cabins available with propane fireplaces or wood stoves. Also, two motel buildings are available for lodging (Whale & Thunderbird). Watch whales or seabirds. Launch a kayak or surfboard. Gift shop with native art items, hoodies and t-shirts. Please click on business name above for more information.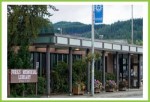 171 South Forks Ave.
Forks, WA 98331
Phone: 360-374-6402
Email: forks@nols.org
Website: http://www.nols.org
The Forks branch of the North Olympic Library System provides area residents with a large collection of educational materials.

16651 Hwy 112
Clallam Bay, WA 98326
Phone: 360-963-2264
Email: wintersummer@centurytel.net
Website: http://www.wintersummerinn.com
27 miles north of Forks: Bed & Breakfast open all year serving gourmet breakfasts with one suite and three rooms. Next to the Strait of Juan de Fuca.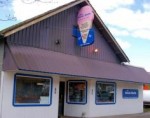 80 North Forks Avenue
Forks, WA 98331
Phone: (360) 374-6111
The Sweetest Spot in Forks!  Homemade buttery fudge, hand dipped ice cream, saltwater taffy, gourmet chocolates, jelly beans, imported novelty candy, candy containers, sugar free selections.  Also featuring soup/sandwiches and gift items. Large private  room available for parties, showers, conferences and more.   Catering is available.  Seats up to 50 people.  Forks Chamber of Commerce luncheon meetings occur here [Read more...]

1455 S. Forks Avenue
P.O. Box 1628
Forks, WA 98331
Phone: (360) 374-3220
Email: tsantman@uw.edu
Website: http://www.onrc.washington.edu
The University of Washington Olympic Natural Resources Center offers an ideal location to hold meetings, field trips, trainings, conferences, retreats, receptions, reunions, weddings, and other special events. Located within the city limits of Forks just off Highway 101, it offers modern facilities in a rustic, peaceful setting.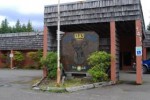 941 Merchants Rd.
P.O. Box 2524
Forks, WA 98331
Phone: (360) 374-2524
Email: bpoe2524@centurytel.net
Forks Elks Lodge provides a place for a variety events in Forks.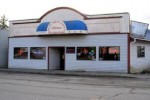 140 Sol Duc Way
P.O. Box 1157
Forks, WA 98331
Phone: (360) 374-9779
Email: mtmac38@hotmail.com
South North Garden Restaurant & Lounge offers Chinese, Vietnamese & American food.  Beer, Wine & Mixed Drinks. Tuesday – Sunday 12pm to 9pm. Available for private parties and meetings – Large private room / Lounge with full bar, Karaoke, dancing, darts, Wii, Xbox 360 Kinect & more. Contact South North Garden for more details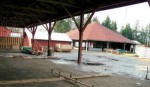 100 La Push Road
Forks, WA 98331
Phone: 360-374-3199 or 360-374-4090
Email: hucklodg@olypen.com
Website: http://www.110businesspark.com
Industrial Park, RV storage, cord and camp firewood for sale, propane fill station, dump station, water (free with RV storage) – fee for others. Retail shops, archery range with occasional events. Available for rent: lunchroom conference center that holds up to 15 people and outdoor, covered Round House.