Directory
Directory of Chamber of Commerce members in good standing.
Quick Search:
0-9 | A | B | C | D | E | F | G | H | I | J | K | L | M | N | O | P | Q | R | S | T | U | V | W | X | Y | Z | all | Clear Search | All Listings
Currently browsing:
Outdoor Adventures

2358 Highway 101 W.
Port Angeles, WA 98363
Phone: (360) 417-3015
Email: tammi@atkayaking.com
Website: http://www.atkayaking.com
With our personalized service, you may pick from a variety of sea kayaking, lake kayaking, river rafting/kayaking, and mountain biking excursions that only the Olympic Peninsula and our coast and strait can offer!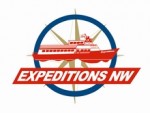 115 E. Railroad Ave.
Suite 108
Port Angeles, WA 98362
Phone: (360) 452-6210
Email: info@ExpeditionsNW.com
Website: http://ExpeditionsNW.com/
At Expeditions Northwest something different awaits you! Join our capable staff on any of our planned adventures or let us tailor something especially for your group. Our comfortable 120′ vessel, Expeditions, will give you a look at the Pacific Northwest you won't see from the highway! Scheduled events include harbor cruises such as our Annual [Read more...]

123 Lake Aldwell Road
Port Angeles, WA 98363
Phone: (360) 452-1443
Email: info@raftandkayak.com
Website: http://raftandkayak.com
Whether you are joining us on a guided rafting or kayaking tour of some of the most beautiful areas in the world, renting a canoe or kayak to explore it yourself, or allowing us to get you started in the exciting world of kayaking, we are the local professionals for all your paddlesports needs.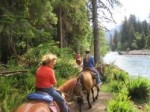 Forks, WA 98331
Phone: 360-327-3611
Email: baysinger@centurytel.net
Facebook: http://www.facebook.com/rainforesthorserides
"Your trip is sure to be filled with good conversation, humor, savvy leadership and plenty of silence, broken only by the sound of the river rushing by, a fish tail slapping the surface of the water, or maybe an elk whetting his antlers along the trail." Interpretive horseback trail rides in the Olympic National Park [Read more...]

4883 Upper Hoh Rd
Forks, WA 98331
Phone: 360-374-9288
Website: http://www.rainforestpaddlers.com
We offer three ways to enjoy and explore the wilderness of the Olympic Peninsula. Raft, Kayak, or Bicycle with us through the paradise in our backyard. Don´t miss this adventure of a lifetime. Rainforest Paddlers offers Kayak trips on the Hoh, Sol Duc and Quillayute Rivers. Kayak and bike rentals, along with sales.