Directory
Directory of Chamber of Commerce members in good standing.
Quick Search:
0-9 | A | B | C | D | E | F | G | H | I | J | K | L | M | N | O | P | Q | R | S | T | U | V | W | X | Y | Z | all | Clear Search | All Listings
Currently browsing:
Retail and Specialty Shopping

starting with

'A'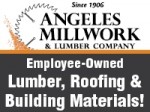 1601 South C Street
Port Angeles, WA 98362
Phone: (360) 374-0787
Email: kellyf@lumbertradersinc.com
Website: http://www.angelesmillwork.com
Facebook: https://www.facebook.com/AngelesMillwork.Hartnagel
We provide lumber, building materials, paint, tools, hardware and roofing supplies to builders, businesses and homeowners alike. Our long-term, knowledgeable staff will help you find just what you need. Plus we've been delivering throughout Clallam County and the West End for decades, including delivery to your home, jobsite and rooftops! •Delivery throughout Clallam County including [Read more...]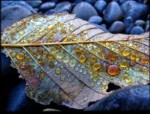 P.O. Box 2416
Forks, WA 98331
Phone: 360-640-4517
Email: info@asweseeitbds.com
Website: http://www.asweseeitbds.com
Facebook: http://www.facebook.com/AsWeSeeItBDS
Nature and scenic photography of the West End of the Olympic Peninsula.  Offering greeting cards, postcards, prints, framed photos and specialty items such as coffee mugs, magnets, mousepads and more.  We also do special order work, such as business brochures and business postcards. As We See It! BDS Photography is also the official photographer for [Read more...]

2358 Highway 101 W.
Port Angeles, WA 98363
Phone: (360) 417-3015
Email: tammi@atkayaking.com
Website: http://www.atkayaking.com
With our personalized service, you may pick from a variety of sea kayaking, lake kayaking, river rafting/kayaking, and mountain biking excursions that only the Olympic Peninsula and our coast and strait can offer!