Directory
Directory of Chamber of Commerce members in good standing.
Quick Search:
0-9 | A | B | C | D | E | F | G | H | I | J | K | L | M | N | O | P | Q | R | S | T | U | V | W | X | Y | Z | all | Clear Search | All Listings
Currently browsing:
Retail and Specialty Shopping

starting with

'O'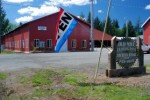 100 La Push Road
Forks, WA 98331
Phone: 360-374-3199
Dream Catchers, Quileute-made earrings, Native American and wolf design T-shirts, sweatshirts, locally hand-crafted Twilight necklaces, bracelets, coffee mugs and more. Large selection of Native American artwork is also available. We also carries antiques, gourmet foods and gifts from the local area.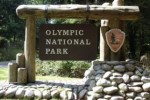 600 East Park Ave.
Port Angeles, WA 98362
Phone: (360) 565-3005
Email: barb_maynes@nps.gov
Website: http://www.nps.gov/olym/
One of the 5th largest National Parks in the United States with three very different eco-systems. The park includes wilderness ocean beaches, temperate rainforests and the Olympic Mountains. Within the park there are lakes, rivers, waterfalls, 600 miles of hiking trails, etc. The park contains 923 acres, which is 95% designated wilderness. Visitor Center located [Read more...]

123 Lake Aldwell Road
Port Angeles, WA 98363
Phone: (360) 452-1443
Email: info@raftandkayak.com
Website: http://raftandkayak.com
Whether you are joining us on a guided rafting or kayaking tour of some of the most beautiful areas in the world, renting a canoe or kayak to explore it yourself, or allowing us to get you started in the exciting world of kayaking, we are the local professionals for all your paddlesports needs.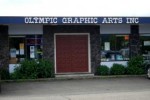 640 S Forks Avenue
PO Box 1698
Forks, WA 98331
Phone: (360) 374-6020
Email: olympicgraphic@centurytel.net
Website: http://www.olympicgraphicarts.com
Office supplies, Art supplies, Design, Printing, Copies.   Olympic Graphic Arts has services that include logo development, graphic design, full-service printing. Also available are a wide range of office and art supplies, inkjet cartridges and fax services.
1924 Hastings Ave. West
Port Townsend, WA 98368
Phone: 360-385-0503
Website: http://www.northsoundwineries.org
An association of eleven artisan wineries located on the North Olympic Peninsula, Bainbridge and Whidbey Islands welcome you to visit them year round.