Directory
Directory of Chamber of Commerce members in good standing.
Quick Search:
0-9 | A | B | C | D | E | F | G | H | I | J | K | L | M | N | O | P | Q | R | S | T | U | V | W | X | Y | Z | all | Clear Search | All Listings
Currently browsing:
Retail and Specialty Shopping

starting with

'S'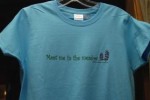 781 S. Forks Ave.
Forks, WA 98331
Phone: 360-374-2002
Email: str8jacket@centurylink.net
Website: http://www.companycasuals.com/str8jacket
Specializing in apparel decorating and vinyl graphics all right here in Forks.  Custom T's, hoodies, hats, bags, sportswear and spirit packs. Embroidery, and vinyl graphics.  Banners and yard signs available. Need hats, shirts, jackets, or hoodies with your business logo? Stop in and take a look at what we have to offer or you can [Read more...]

P.O. Box 3844
Sequim, WA 98382
Phone: 360-681-3035
Email: info@lavenderfestival.com
Website: http://www.lavenderfestival.com
Solely produced and managed by the member-growers of the Sequim Lavender Growers Association™, the Lavender Festival will expand its production to include activities and regional attractions for the modern family and multi-aged visitors.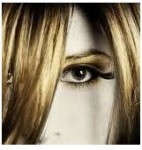 70 West A Street
Forks, WA 98331
Phone: 360-374-6305
Email: salon305@live.com
Facebook: http://www.facebook.com/forks.salon305
A Full Service Hair & Nail Salon for women and men… Offering both Acrylic and Gel nail enhancements, Manicures, Pedicures and Shellac. Haircuts, Color, Foils, Perms and Facial waxing. Open Monday through Friday 10am – 6pm and walk-ins welcome.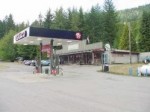 232951 Hwy 101
Port Angeles, WA 98363
Phone: 360-928-3043
Email: info@shadowmt.com
Website: http://www.shadowmt.com
42 miles east of Forks (one mile from Lake Crescent, next to Lake Sutherland): Convenience store, fuel, propane, deli and gift shop. Campground/RV park with 40 full hook-up RV sites, 12 tent sites; hot showers & laundry for our campers.  Home of the "Big Foot Burger".