Directory
Directory of Chamber of Commerce members in good standing.
Quick Search:
0-9 | A | B | C | D | E | F | G | H | I | J | K | L | M | N | O | P | Q | R | S | T | U | V | W | X | Y | Z | all | Clear Search | All Listings
Currently browsing:
Technology Services

P.O. Box 90
Forks, WA 98331
Phone: (360) 374-2300
Email: eric.nagy@centurylink.com
Website: http://www.CenturyLink.com
CenturyLink believes in connecting people to what matters most–each other. That's why as a leader in broadband, entertainment and voice communications, we work hard to make your connections more accessible, more affordable and less complicated. So you can share thoughts, dreams, photos, stories and everything else that connects each and every one of us. Because [Read more...]
P.O. Box 2626
Forks, WA 98331
Phone: 360-640-8044
Email: susie@forkswebsitesolutions.com
Website: http://ForksWebsiteSolutions.com
Local computer assistance in Forks and the surrounding area. Onsite support, training and setup of business and personal computers.Website design and management. E-commerce setup and training.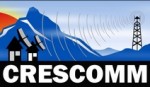 PO Box 120
Joyce, WA 98343-0120
Phone: 360-928-0000
Email: sales@crescommwifi.com
Website: http://www.crescommwifi.com
Business Class Broadband.  Bandwidth over Fiber or Wireless.  Commercial WIFI System Specialists.  Website Hosting.  24/7 Tech Support.  Crescomm Hotspot Directory: www.crescomm-hotspot.info

436 South Sequim Ave.
Sequim, WA 98382
Phone: 360-683-5774
Email: pat@insideout.com
Website: http://www.insideout.com
InsideOut is a company that performs Website Development, Search Engine Optimization, Graphic design and  Print Marketing.