Directory
Directory of Chamber of Commerce members in good standing.
Quick Search:
0-9 | A | B | C | D | E | F | G | H | I | J | K | L | M | N | O | P | Q | R | S | T | U | V | W | X | Y | Z | all | Clear Search | All Listings
Currently browsing:
Tours - Land Water and Air

1423 Ward Road
Sequim, WA 98382
Phone: 360-683-4295
Email: olympicgamefarm@hotmail.com
Website: http://www.olygamefarm.com
Wildlife viewing and education about a variety of animals.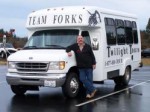 130 S. Spartan Avenue
Forks, WA 98331
Phone: 360-374-5634
Website: http://www.teamforks.com
Facebook: https://www.facebook.com/teamforks
Ride with Team Forks Twilight Adventures as we go where only your fantasies have taken you before. Immerse yourself in the mysterious setting of the Twilight saga. From Forks to La Push, Vampires to Werewolves, spend time at all the places most will know only in their wildest dreams. The Only Tour on Planet Earth [Read more...]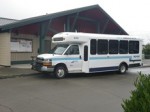 830 W. Lauridsen Blvd.
Port Angeles, WA 98363
Phone: 360-452-4511
Email: info@clallamtransit.com
Website: http://www.clallamtransit.com
Providing Public Transportation and Paratransit services county-wide and connections with Quileute and Jefferson Transit.

2358 Hwy 101 W.
Port Angeles, WA 98363
Phone: 360-452-4262
Email: sara@harbingerwinery.com
Website: http://www.harbingerwinery.com
Produce and sell premium wines from Washington State fruit/vineyards. Open daily with tasting room. Wines only available for purchase at winery.

P.O. Box 184
Forks, WA 98331
Phone: 360-374-2052
Email: randy@allwaysfishing.co
Website: http://www.allwaysfishing.com
Fishing guide, charter boat & sight seeing.  Fishing guide on the Olympic Peninsula rivers for steelhead & salmon. Ocean charters for halibut, salmon, lingcod, bottom fish & tuna. Vampire Voyages: tour the rivers or ocean.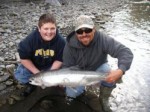 P.O. Box 782
Forks, WA 98331
Phone: 360-461-1757
Email: mattenges@hotmail.com
Website: http://www.senseiguideservice.com
Guided drift boat trips on the Sol Duc, Bogachiel & Hoh Rivers for salmon, steelhead and trout. Full day or half day trips for individuals, pairs or groups with guides that make sure your day is enjoyable & successful. Hot lunch provided on full day trips. All gear is supplied – all you need to [Read more...]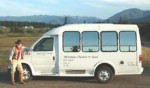 325 W. 14th Street
Port Angeles, WA 98362
Phone: 360-460-7131
Email: tours@goallpoints.com
Website: http://www.goallpoints.com
TOURS The tours we offer are intended to be adventuresome and educational. As a naturalist, Willie Nelson has worked in the field and done various studies for the Washington Department of Wildlife. He shares his knowledge of the natural world and his travels, including historical and cultural aspects of areas visited. His excellent taste in [Read more...]
1924 Hastings Ave. West
Port Townsend, WA 98368
Phone: 360-385-0503
Website: http://www.northsoundwineries.org
An association of eleven artisan wineries located on the North Olympic Peninsula, Bainbridge and Whidbey Islands welcome you to visit them year round.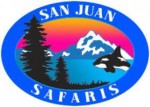 2 Spring Street Landing #6
P. O. Box 365
Friday Harbor, WA 98250
Phone: 360-378-1323
Email: fun@sanjuansafaris.com
Website: http://www.sanjuansafaris.com
Facebook: https://www.facebook.com/SanJuanSafaris
See Orca Whales in the Wild! We offer whale watch and wildlife tours aboard the new, fast and comfortable 55 foot boat, Sea Lion. 3 hour tours depart daily from Friday Harbor. 40 or fewer guests per tour with trained naturalists to share their knowledge and enthusiasm for the ecosystem of the Salish Sea

1933 Mora Rd
PO Box 71
La Push, WA 98350
Phone: 360-374-2660
Email: jricheson@centurytel.net
Website: http://www.forks-web.com/jim/salt.htm
Ocean fishing charters for salmon, halibut and bottomfish out of LaPush. Also, whale watching and scenic tours.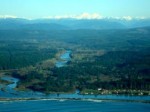 P.O. Box 450
Beaver, WA 98305
Phone: 360-327-3696 or 360-461-2298
Email: olympicflightseeing@gmail.com
Olympic Flight Seeing offers narrated flights over the Forks and La Push area giving an aerial perspective to the scenes depicted in the Twilight series. Flight will last approximately 1/2 hour. Another narrated flight lasting approximately one hour will be over Mt. Olympus and the Olympic high country and over the ocean beaches. All flights [Read more...]

P.O. Box 3844
Sequim, WA 98382
Phone: 360-681-3035
Email: info@lavenderfestival.com
Website: http://www.lavenderfestival.com
Solely produced and managed by the member-growers of the Sequim Lavender Growers Association™, the Lavender Festival will expand its production to include activities and regional attractions for the modern family and multi-aged visitors.