Directory
Directory of Chamber of Commerce members in good standing.
Quick Search:
0-9 | A | B | C | D | E | F | G | H | I | J | K | L | M | N | O | P | Q | R | S | T | U | V | W | X | Y | Z | all | Clear Search | All Listings
Currently browsing:
Transportation-Land, Air & Sea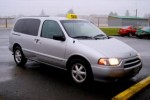 Forks and surrounding
Forks, WA 98331
Phone: 360-640-4473
Forks Taxi $2.50 base rate $2.50 a mile Please call for fixed pricing and availability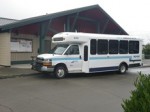 830 W. Lauridsen Blvd.
Port Angeles, WA 98363
Phone: 360-452-4511
Email: info@clallamtransit.com
Website: http://www.clallamtransit.com
Providing Public Transportation and Paratransit services county-wide and connections with Quileute and Jefferson Transit.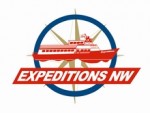 115 E. Railroad Ave.
Suite 108
Port Angeles, WA 98362
Phone: (360) 452-6210
Email: info@ExpeditionsNW.com
Website: http://ExpeditionsNW.com/
At Expeditions Northwest something different awaits you! Join our capable staff on any of our planned adventures or let us tailor something especially for your group. Our comfortable 120′ vessel, Expeditions, will give you a look at the Pacific Northwest you won't see from the highway! Scheduled events include harbor cruises such as our Annual [Read more...]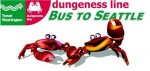 111 E. Front St.
Port Angeles, WA 98362
Phone: 360-417-0700
Website: http://www.dungenessline.us
Daily bus service from Port Angeles to Kingston, Edmonds, Downtown Seattle and SeaTac Airport.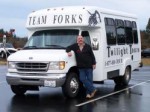 130 S. Spartan Avenue
Forks, WA 98331
Phone: 360-374-5634
Website: http://www.teamforks.com
Facebook: https://www.facebook.com/teamforks
Ride with Team Forks Twilight Adventures as we go where only your fantasies have taken you before. Immerse yourself in the mysterious setting of the Twilight saga. From Forks to La Push, Vampires to Werewolves, spend time at all the places most will know only in their wildest dreams. The Only Tour on Planet Earth [Read more...]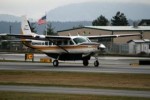 1404 W. Airport Rd.
Port Angeles, WA 98363
Phone: 360-452-6371
Email: reservations@kenmoreair.com
Website: http://www.kenmoreair.com/content.php?content_id=263
Daily Scheduled Flights between Port Angeles and Seattle's Boeing Field, with complimentary shuttle to/from Sea-Tac Airport.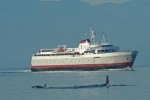 101 E Railroad Avenue
Port Angeles, WA
Phone: (360) 457-4491
Website: http://www.cohoferry.com
Vehicle and passenger ferry sailing between Port Angeles, WA and Victoria B.C.  Our ship provides a year round daily service, sailing up to four times daily.