Hood Canal Bridge
Hood Canal Bridge. Webcam reloads every five minutes.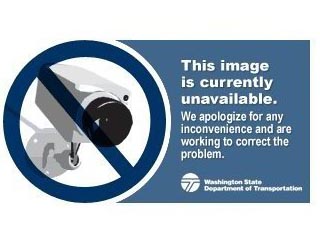 It's the longest floating bridge over saltwater. It is 1.5 miles long
and faces regular tidal swings of more than 16.5 feet. The depth below
the bridge is more than 350 feet which is nearly three times as deep as
the Tacoma Narrows. You can see which way the tide is moving in and out
of this 63 mile long glacier carved fjord. The direction of the flow is
toward the side with the smoother water. Another Washington DOT camera.