Directory
Directory of Chamber of Commerce members in good standing.
110 Business Park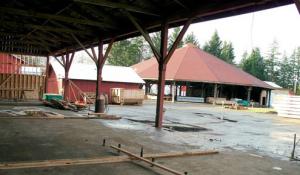 Industrial Park, RV storage, cord and camp firewood for sale, propane fill station, dump station, water (free with RV storage) – fee for others.
Retail shops, archery range with occasional events.  Available for rent: lunchroom conference center that holds up to 15 people and outdoor, covered Round House.
Opportunities to open up your business, which could be: drive-thru fast food, home repair, manufacturing, firewood, outdoor recreation, coffee roasting, micro brew , woodworking, bakery – anything goes.
Storage & Retail space available:
15×50 …$175 monthly
14×40 covered …$70 monthly
14×21 …$105 monthly
28×50 …340 monthly
Retail and workshop space – 1200 sq feet with individual meters, bathroom and storefront door.
Includes gift store full of antiques and unique native art.