Directory
Directory of Chamber of Commerce members in good standing.
Forks Broadcasting Inc.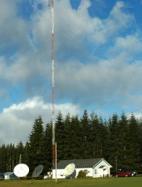 KFKB Forks1490 AM and KBDB 96.7 FM
Forks 1490 delivers the global resources of CBS News, local news, local weather, local sports and community information.  Forks 1490 is the home of the Spartans, the Seattle Mariners and the Seahawks.  Forks 1490 also plays Real Country music.
KBDB 96.7 FM is the home of Today's Hits and Yesterday's Favorites.
The only commercial radio stations serving the West End of Clallam county, Forks 1490 and KBDB 96.7 FM can provide advertisers a saturation buy that's incredibly cost-effective.