Directory
Directory of Chamber of Commerce members in good standing.
Old Mill Trading Post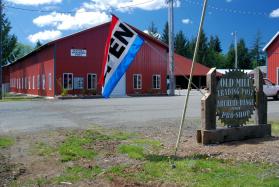 Old Mill Trading Post features Twilight items such as Dream Catchers, Quileute-made earrings, Native American and wolf design T-shirts, sweatshirts, locally hand-crafted  Twilight necklaces, bracelets, coffee mugs and more. Large selection of Native American artwork is also available.
Old Mill Trading Post also carries antiques, gourmet foods and gifts from the local area. Visa and Mastercard accepted.  Shipping available.
Address:
100 La Push Road
Forks, WA 98331
Phone:
360-374-3199