Directory
Directory of Chamber of Commerce members in good standing.
Pacific Northwest Trail Association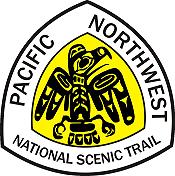 The world-famous Pacific Northwest Trail extends from the Continental Divide in Montana to the Pacific Ocean at Cape Alava.
Locally, the PNT traverses the Olympic Mountains, passing near Forks, which serves as a rest and re-supply location for through-hikers on this popular route.
The trail was designated as a National Scenic Trail in 2009, joining other NSTs such as the Appalachian Trail, the Pacific Crest Trail and the Continental Divide Trail.
In addition to supporting the trail itself, the Pacific Northwest Trail Association, a non-profit 501(c)(3) tax-exempt organization, operates the SKY Program and the SKY Native Plant Nursery.  SKY (Service-Knowledge-Youth) provides at-risk high school students with an outdoor-based work experience blended with academic instruction.
Whether for a mile or two–or for the full 1200 mile journey–make the Pacific Northwest Trail part of your next adventure!
Map below is to the PNTA headquarters in Sedro-Woolley, WA: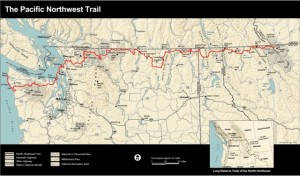 Address:
24854 CJ Memorial Circle #4
Sedro-Woolley, WA 98284
Toll Free:
877-854-9415

Phone:
360-854-9415

Fax:
360-854-7665