Directory
Directory of Chamber of Commerce members in good standing.
River Inn B&B & Jeff Woodward Sportfishing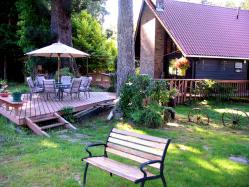 2  1/2 miles south of Forks:  A private setting next to the Bogachiel River among old growth trees and elk pastures.  Special fishermen's rates.  Covered hot tub on the riverbank.  Call for availability & prices.
Fishing guide service also.