Directory
Directory of Chamber of Commerce members in good standing.
Roger Moore's Counseling & Hypnotherapy LLC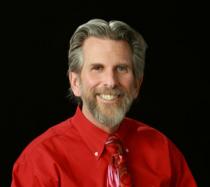 Roger Moore is a registered counselor & hypnotherapist with a master's in Marriage & Family Therapy and a PhD in Clinical Hypnosis. He has over 35 years of counseling experience and has been in private practice since 1996 on Bainbridge Island and downtown Seattle. He now sees clients in Forks on a monthly basis.
Specializing in relationship counseling and hypnosis for health and wellness including but not limited to: weight loss, rheumatoid arthritis & other autoimmune diseases, recovery from cancer, fibromyalgia, irritable bowel syndrome, stress, anxiety & phobias, sleep disturbances, stop smoking, non-organic male impotence & sports performance. He is the director of Slender For Life and the author of Becoming Slender For Life.
Websites:
Slender for Life: www.slenderforlife.com
Roger Moore's Counseling & Hypnotherapy LLC: www.mooreabundance.com
Roger Moore's Institute of Hypnotherapy: www.rogermooreinstitute.com