Directory
Directory of Chamber of Commerce members in good standing.
South North Garden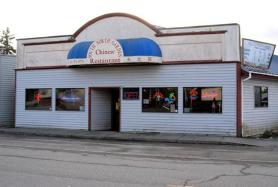 South North Garden Restaurant & Lounge offers Chinese, Vietnamese & American food.  Beer, Wine & Mixed Drinks. Tuesday – Sunday 11am to 9pm.
Available for private parties and meetings – Large private room / Lounge with full bar, Karaoke, dancing, darts, Wii, Xbox 360 Kinect & more. Contact South North Garden for more details
Located at 140 Sol Duc Way (just off the main street) across from the Shell station.

Address:
140 Sol Duc Way
P.O. Box 1157
Forks, WA 98331
Email:
mtmac38@hotmail.com

Phone:
(360) 374-9779

Fax:
(360) 374-3318