Directory
Directory of Chamber of Commerce members in good standing.
Wood Street Guest House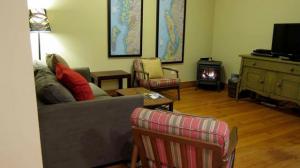 A cozy vacation rental in downtown Forks.
The Guest House (which is attached to our residence) has been fully remodeled with it's own private entrance and fenced front yard.  It is capable of sleeping 4 adults, with one queen sized bed in the bedroom,  and a futon in the  living room.  There is a fully equipped kitchen with attached dining room. Other amenities include, a flat screen HD television with DirectTV, a dvd player, WIFI, and a gas fireplace for your comfort and convenience.  Enjoy the luxuries of home as you explore the remote, boundless beauty that makes the Forks area and the Olympic Peninsula so unique.
To book please call: (802) 752-5210 or (360) 640-4469