Twilight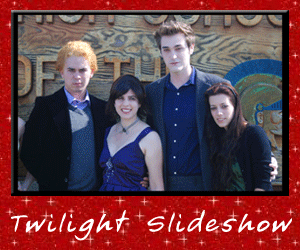 Travel to Forks, Washington to see the actual town where author Stephenie Meyer based her Twilight book series. Discover the magic of the rainiest town in the contiguous United States, just like Bella did! Explore the rain forest and beaches and just maybe, catch a glimpse of a vampire or werewolf!
Please join us for STEPHENIE MEYER DAY/BELLA'S BIRTHDAY WEEKEND.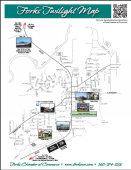 This annual event, is held the weekend closest to Bella's Birthday (September 13th), and is a tribute to Stephenie Meyer and all things Twilight! So please join us Bella's Birthday Weekend! For the latest updates check out our Events page and -
Stephenie Meyer Day Facebook Page
Stephenie Meyer Days 2014 hosted by Leppell's Twilight Central Facebook Page
Fans will enjoy a variety of events, entertainment and vendors. Bring your guy along because there's plenty to do for him as well! Click here for a "Guy's List" of fun things to do that aren't Twilight related.
Plan to visit the sites described in the book. Click here for a Twilight map of Forks and click here to see pictures of Twilight places of interest. Make sure to stop by the Visitor Information Center to see "Bella's Trucks" and get area information.
Click on the pushpins on the Twilight Map below to see Twilight related stores, restaurants and locations in Forks, La Push and Port Angeles.