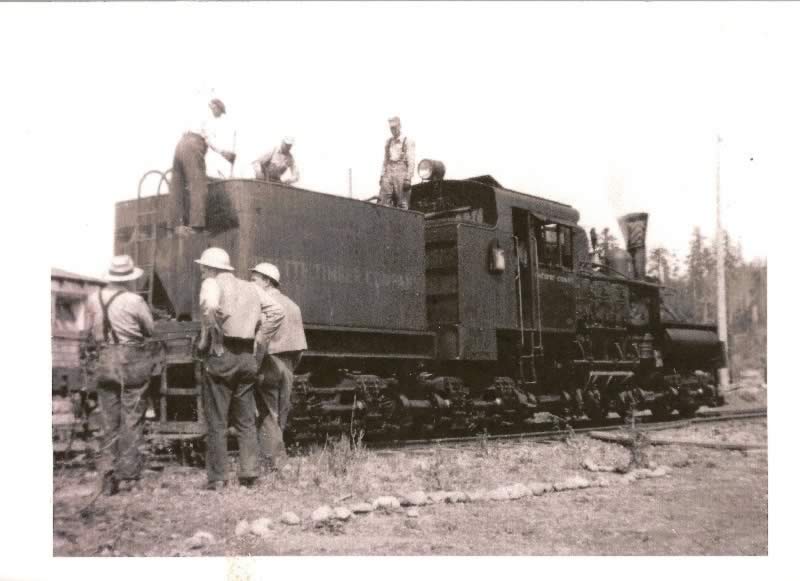 The 4th of July marks the 50th anniversary of the dedication of the Rayonier 10-spot to the City of Forks.
The 10-spot was built by the Lima Locomotive works around 1930. From Ohio, she was sent to Milwaukee's Seattle Round House. There she sat, no one interested in paying the $27,500 asking price.
The 10-spot had limited sales appeal. Designed in the Pacific Coast pattern for the western logging trade, she had piston valve instead of slide valve cylinders. This was beneficial when the locomotive was put in service on the undulant forest roadbeds. Flexibility was what was needed and the 10-spot had it.
As she sat rusting and waiting for a buyer she was cannibalized for parts for her sister engines in the Northwest woods. Throughout the nine years she waited for a buyer the Lima Corporation became concerned they would never sell the locomotive.
In 1940, she was finally purchased by the Ozette Timber Company for $21,000, a give-away price according to Lima officials. For the Ozette Company she performed faithfully. Train crews said she road the ties almost as often as she rode the rails. The 10-spot was sturdy, she always got where her engineer, my Grandfather Ralph Pedersen, headed her.
In 1955, Rayonier purchased the Shay from Ozette Timber. It was just a short time and the diesel truck put an end to the 10-spot's forest hauling days. Scrap dealers were waiting in the wings but company officials refused to sell. Then some Forks residents negotiated a deal and the Shay came to where it sits today.
In 1998, the Shay got a makeover and a roof over thanks to the Department of Transportation, City of Forks, Lion's Club and many local volunteers.
The Shay once again finds herself skirted by woodland ferns as a recent planting greets those that enter Tillicum Park. The 10-spot, sidetracked but not forgotten, a monument to the geared steam locomotive and our local logging history.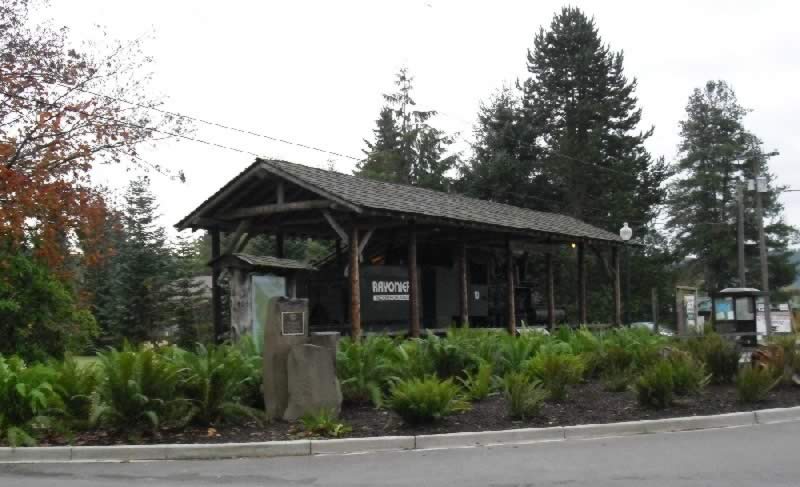 Tags: Logging, Ozette Timber Company, Rayonier, Shay Locomotive, Tillicum Park