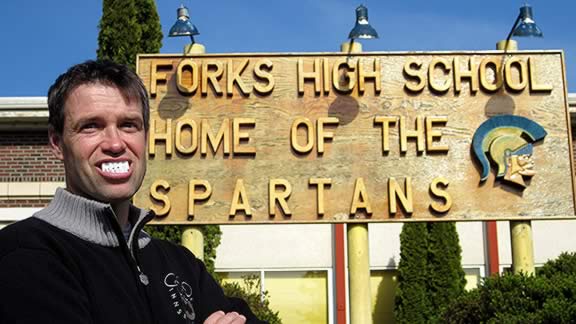 What do Forks Spartans student athletes want rival players and Twilight fans to know? They are Spartans not vampires or werewolves.
ESPN's

Jim

Caple
recently visited FHS and interviewed a handful of students and athletic director Kevin
Rupprecht
. While students are not so happy with their new nicknames, Twilight fans have had a positive effect on the amount of money in the athletic department's budget, through their purchase of Spartan Gear. Thanks to the extra funds there have been no cut backs. Go Spartans!