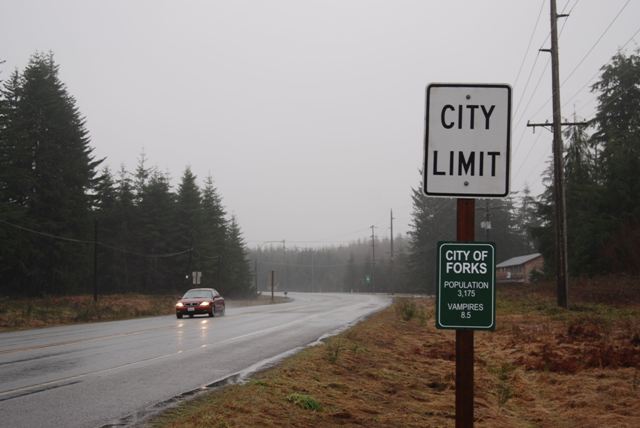 Forks just experienced a very wet March! The total rain for the month was 21.04 inches. The average rainfall for Forks in March is 13.01 inches, so it was wetter than normal here in Forks.
Here are a few comments from certain days in March by Jerry King, local weather recorder: "1 inch of snow; damaging wind, hail and rain; hail and snow flurries, rain and windy; cloudy and showers; partly cloudy; windy and rain; thunder and heavy wind and rain; cloudy with light showers most of the day; cloudy with a few spits of rain; cloudy and rain all day; windy and heavy rain."
Of course this March was not the wettest March on record. That happened in 1997 when 29.42 inches fell. So the next time you feel bad about rain where you live, just think about Forks that gets on average 120 inches (10 feet) each year. Currently for 2011 (January – March), Forks has had 52.96 inches.