It is likely that Trillium ovatum, otherwise known as Wake Robin, is perhaps the most familiar floral sight in our woods and forests. It is one of the earliest blooming of our native flowers, a herald of spring. There are a few species of trillium native to our area, part of a group of hundreds of species worldwide.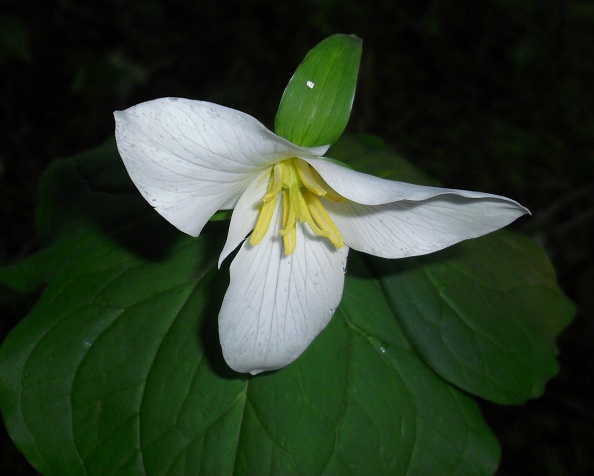 Picking a trillium seriously injures the plant by preventing the leaf-like bracts from producing food for the next year. A plant takes many years to recover.
So resist the urge to pick and everyone can enjoy them in the wild for years to come.
Tags: Forests, Native Plants, Trillium