Spring time in the Hoh Rain Forest means new life. Not only the sprouting of native plants but the birth of a new generation of wildlife. Forks resident and National Park employee Patt Doyle, got to witness these events close up last week.
When a calf elk was born just off the back steps of the Visitors Center she was able to behold the wobbly baby taking its first steps, later during a walk she observed baby ducks and a mother deer with twins!
On her drive home a chance sighting of a bull elk, its antlers in velvet, and she gets paid for this?
The good news is, we can all enjoy the beauty of the Hoh Rain Forest, and its mosses, ferns, trees and even the baby boom.
The Hoh Rain Forest is located approximately 31 miles south of Forks off Highway 101 Phone: (360) 374-6925 for more information.
And, Thank You Patt for sharing your great photos!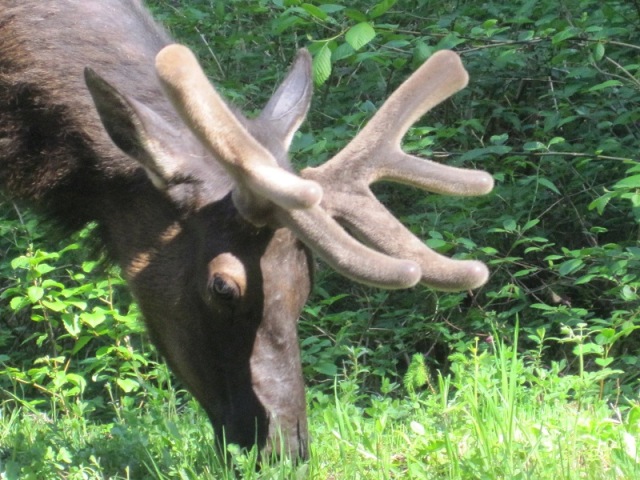 Tags: Deer, Elk, Olympic National Park