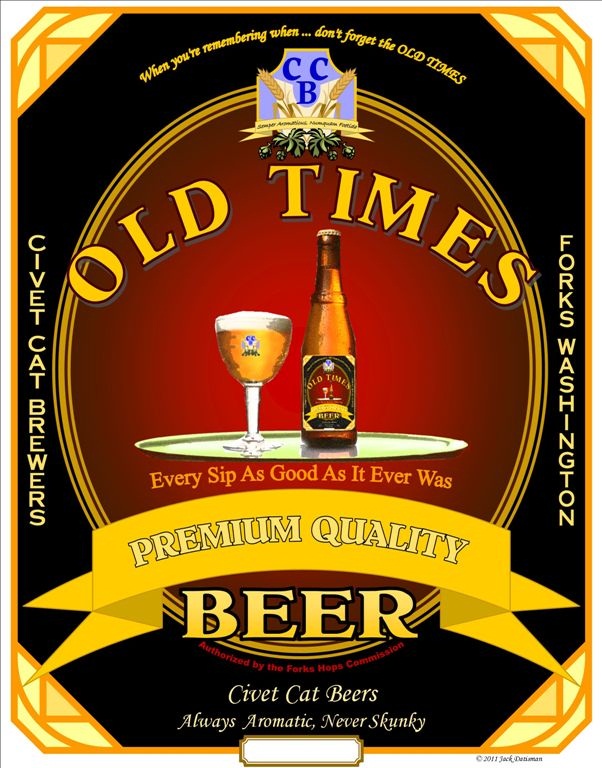 A highlight of the annual West End Business and Professional Association Heritage Days celebration is the Fish and Brew.  Each year attendees are treated to various smoke fish recipes and local brew creations.  Judges award prizes and people's choice awards are also bestowed on the best fish and the best brew.
Along with great Fish and brew musical entertainment will be provided by "Loose Gravel."
Another regular feature of this event is a Jack Datisman faux beer label print, each year the print reflects the theme of that years Heritage Days.  The Heritage Day's theme this year is "I Remember When……."
In keeping with that premise Datisman's label this year is for "Old Times" Premium Quality Beer.  Label prints will also be available for sale.
The Fish and Brew is Saturday October 8th from 1-4 at the Old Mill Roundhouse located just off Highway 101 at the LaPush Junction.   "When you are remembering when…don't forget the Old Times."
Tags: Heritage Days