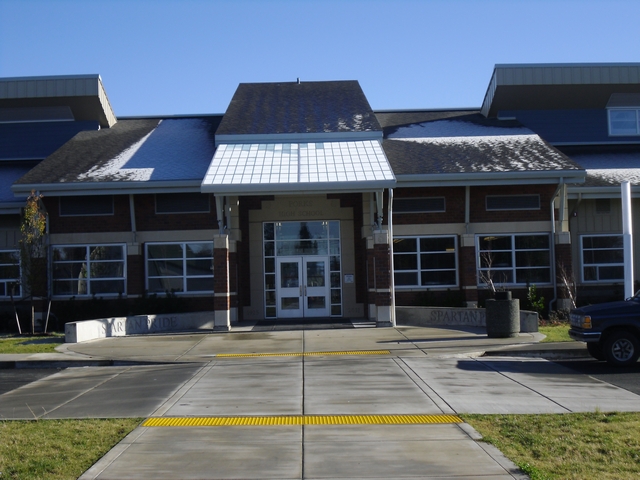 Greetings from Forks High School! I'm Liz Sanchez, a teacher here, and the following blog entry (including photos) is from three sophomores: Chase Adams, DJ Souder, and Ismael Greene. They will add to this blog each month, including input from their classmates and teachers. In their first entry they tell about our awesome new building-enjoy!
The Forks High School is a very well spirited place and we have made some recent changes to the school. We have made a new Forks High School and it is a lot bigger than the old Forks High School. The first person we interviewed was the 10th grade science teacher, Mr. Hunter. He had a couple very interesting things to say. When we asked his likes about the new school, he said "it is good for students and teachers to all be in one building." Also the new heating system makes the school a lot warmer and also the newer technology they put into the school, like the smart boards or the green room, which is still being worked on.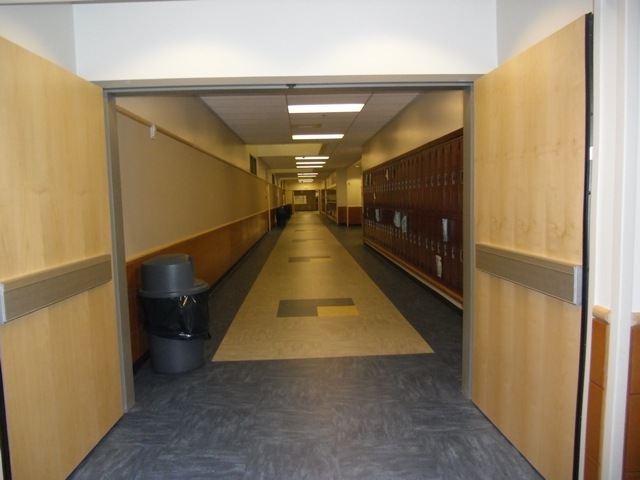 There weren't very many dislikes about the new Forks High School. The only real complaint we had about the new school, is about the courtyard. Teachers and students think we should be able to go into the courtyard. They also said that we should put more benches, and stuff like that, out there so there is more places to sit other than stand and walk around.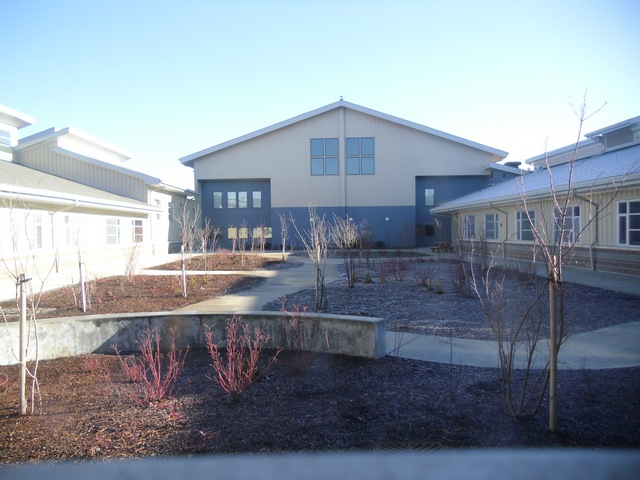 The basketball players got new traveling gear. The school feels more safe and the heating is way better than the last school. The kids seem to be learning more. The teachers like all the smart boards. The kids and teachers enjoy all the new technology.