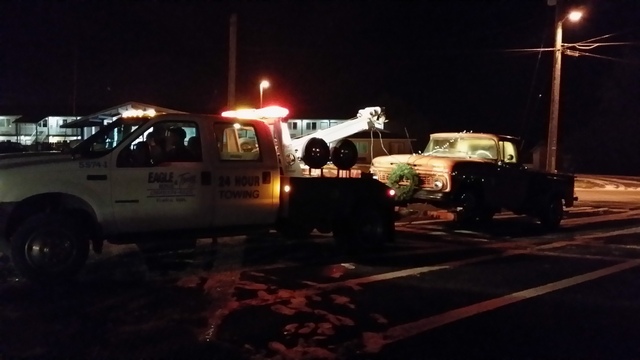 We would like to send out a huge THANK YOU to Anna Rose and Frank Geyer at Eagle Repair & Towing for towing Bella's truck in the Twinkle Light Parade on Saturday. 
Considering this truck is only driven twice a year, we were thrilled when it actually started.  But we had no luck keeping the "senior citizen" started on Saturday and decorating it was going to be a challenge due to the cold.  And not only did they offer to tow it, they were nice enough to pull it into their shop beforehand so we could decorate it! 
Sadly, we had difficulties with our generator too (stupid string) so the lights didn't technically "twinkle" but we still got to be in the parade.  It was a short-but-sweet experience and Eagle has offered to tow us again next year.  And considering their truck has a working heater, I think we'll take them up on it!
The 12th Annual Twinkle Light Parade might be small compared to some other parades but it has a huge following of dedicated townspeople to cheer it on.  And like the inscription on the James Farley Post Office in New York City that reads:  "Neither snow nor rain nor heat nor gloom of night stays these couriers from the swift completion of their appointed rounds" that too could be said of those that participate in the Twinkle Light Parade.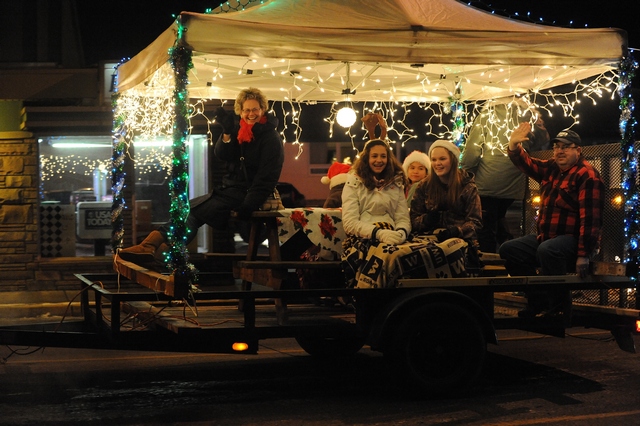 Pictured: Councilwoman Juanita Weissenfels and Mayor Bryon Monohon, accompanied by local children.  Photo by Lonnie Archibald.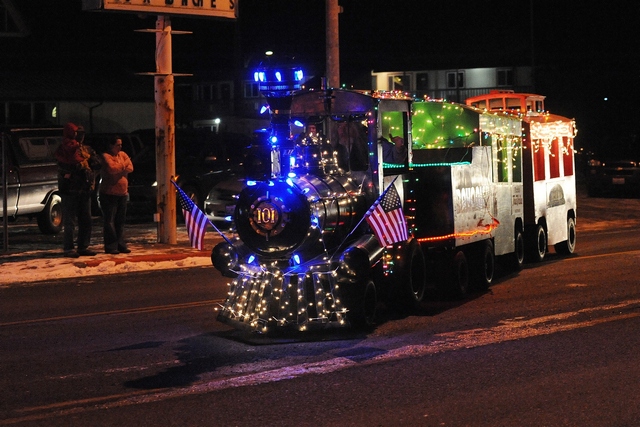 Pictured: Train sponsored by West End Business & Professional Association.  Photo by Lonnie Archibald.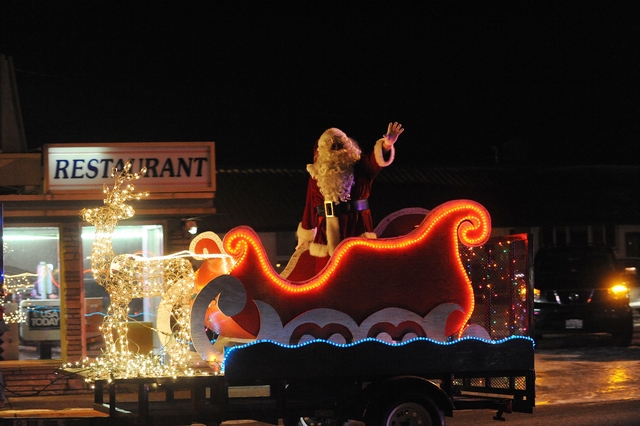 Pictured: "Santa" and float, sponsored by JT's Sweet Stuffs.  Photo by Lonnie Archibald.