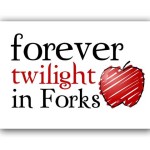 Very Important Twilighters (VITs) will enjoy three days of parties and delicious food, our Fandom Family Photo and Family Farewell Photo, an FTF Goodie Bag, FTF Commemorative Ticket and Lanyard for one very nice price:
$250 if purchased by June 30.
$275 if purchased July 1 – July 31.
Friday, September 14th
FTF Festival Breakfast with the Olympic Coven with seatings at 9 and 10 am
Autograph/Photograph Event (Groups A&B) Noon – 3 pm
Bella Italia Dinner with seatings at 4:30 pm, 6 pm, 7:30 pm
Fandom Family Party begins at 9:30 pm
Saturday, September 15th
Autograph/Photograph Event (Groups C&D) 2 – 5 pm
Saturday Night Party begins at 9 pm
Sunday, September 16th
Festival Brunch 11 am – 1 pm with group photo at 12:30 pm
Only a limited number of VIT Tickets are available while supplies last. Group photos include shipping to the U.S. only. All tickets including the VIT Ticket, FTF Goodie Bag, FTF Commemorative Ticket and Lanyard will be available for pickup on Thursday, September 13th at 1pm at the Forks Visitor Information Center. Must have photo ID that matches invoice when picking up. These will not be shipped in advance of – or after – our event.
For payments by check please follow directions on the checkout page.
DOWN-PAYMENTS: We accept partial payments by check for US residents only. The down-payment and the subsequent payment amounts are up to you. We must receive a down-payment within one week of purchase and the ticket must be paid in full (postmarked) by June 30th.
Please contact Forks Chamber of Commerce for more information.
Tickets are non-refundable.