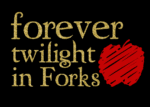 September 9-12, 2021
Very Important Twilighters (VITs) will enjoy:
Thursday, September 9th
~ VIT Goodie Bag
~ Fandom Family Photo Free Download
Friday, September 10th
~ FTF Festival Breakfast with The Olympic Coven
~ Autograph/Photograph Event with Twilight Saga special guests
~ Bella Italia Dinner
~ Cocktail/Mocktail Hour and Fandom Family Party*
Saturday, September 11th
~ FTF Festival Panel hosted by Letters to Twilight featuring Twilight Saga special guests
~ Saturday Night Gala*
Sunday, September 12th
~ FOREVER Lunch
~ Family Farewell Photo Free Download
*Party themes are yet to be announced.
All ages welcome! Includes two tickets nightly for beer, wine, or cocktails to be used at parties or cocktail hour, must be 21 or older (additional tickets for beer, wine or spirits can be purchased during the parties for $5 per drink); VIT Goodie Bag, Commemorative Ticket and VIT Lanyard and downloads for the two group photos for one very nice price of $325.00.
Only a limited number of VIT Tickets are available while supplies last. Group photos include download code. All tickets including the VIT Ticket, VIT Goodie Bag, FTF Commemorative Ticket and Lanyard will be available for pickup on Thursday, September 9th, 2021 at 9am at the Forks Visitor Information Center. Must have photo ID that matches invoice when picking up.
Every person receiving a ticket must be present at ticket pickup. Nothing will be shipped before or after our event.
You can pay in full at time of purchase for VIT Tickets and other tickets. This option available until May 31, 2021 or while supplies last.
OR
You can choose our very flexible VIT Ticket payment plan.

Payment plans must be complete by May 31, 2021.
At time of purchase, choose "pay by check" at checkout.
Within one week of purchasing, simply make a payment amount of your choice.
Mail in your payments OR purchase vouchers in $25 increments in our online store. They will be applied automatically.
Payment amounts are your choice, and ticket must be paid in full by May 31, 2021 (postmarked).
Contact Forks Chamber at Director@ForksWA.com or 360-374-2531 for more information.
2021 Tickets are non-refundable.