Directory
Directory of Chamber of Commerce members in good standing.
Quick Search:
0-9 | A | B | C | D | E | F | G | H | I | J | K | L | M | N | O | P | Q | R | S | T | U | V | W | X | Y | Z | all | Clear Search | All Listings
Currently browsing:
Auto - Marine - Repairs - Sales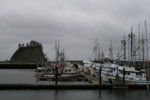 71 Main Street
La Push, WA 98350
Phone: 360-374-5392
Email:
Gene.Ewan@QuileuteNation.org
Website:
https://quileutenation.org/marina/
Facebook:
The Quileute Harbor Marina is the only port between Neah Bay and West Port. The Marina can accommodate between 40 to 60 boats up to 50 feet in length. Docks A and B are newly refurbished with new steel piling and hook-ups. Contact the Harbor Master for current rates and availability information for the following: [Read more…]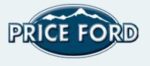 3311 E. Hwy 101
Port Angeles, WA 98362
Phone: 360-457-3333
Email:
mark.ostroot@priceford.com
Website:
http://www.priceford.com/
Facebook: https://www.facebook.com/pricefordlincoln
Price Ford Lincoln located in Port Angeles, Washington is proud to be one of the premier dealerships in the area. From the moment you walk into our showroom, you'll know our commitment to Customer Service is second to none. We strive to make your experience with Price Ford Lincoln a good one – for the [Read more…]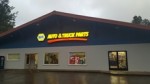 371 N. Forks Ave
P.O. Box 2197
Forks, WA 98331
Phone: (360) 374-6065 (parts); (360)374-9840 (office)
Email:
wapforks@yahoo.com
Facebook:
Automotive and industrial parts and welding supplies.

110 Golf Course Road
Port Angeles, WA
Phone: 360-452-6822
Email:
info@ruddellauto.com
Website:
http://www.ruddellauto.com
Facebook:
Ruddell Auto has proudly served Clallam County and beyond since 1940. Our consistent attention to customer service allows us to be one of the most reputable dealerships in the Pacific Northwest. We offer a one-stop shop for all your vehicle needs through our full line of GM products and services (CHEVROLET BUICK GMC & CADILLAC). [Read more…]
570 Russell Road
Forks, WA 98331
Phone: 360-374-6125
Email:
blumtnclmbr@gmail.com
Facebook:
Auto repair shop open Monday – Friday between hours 8am – 5pm. Towing available 24 hours 7 days a week including motor homes up to 23 feet. Towing services include jumpstarts, lockouts, dead battery, flat tire, fuel delivery, air delivery. Towing service available within Clallam/Jefferson County areas. We accept the following methods of payment: Visa/Mastercard/Debit [Read more…]

1527 East Front St.
Port Angeles, WA 98362
Phone: 888-877-0057
Website:
https://www.wilderrvs.com/
Facebook: https://www.facebook.com/WilderAuto/
Cash for your used RV, trailer, camper or most boats! New and used RVs, trailers and toy haulers. Also features the area's largest selection of Park Model RVs. Complete line of metal carports, garages and storage sheds available. Located next to Frugals in Port Angeles. Open 7 days/week. See our website for hours.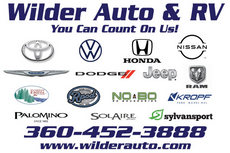 53 Jetta Way
Port Angeles, WA 98362
Phone: 360-452-9268 or 800-927-9372
Email:
customercare@wilderauto.com
Website:
http://www.wilderauto.com
Facebook:
Cash for your used car truck or suv! New and used auto sales featuring Toyota, Honda, VW, Nissan, Chrysler, Dodge, Jeep and Ram. Voted Clallam County's Best Auto Dealer, Best Oil Change and Best Auto Repair by PDN readers. We carry tires and batteries at competitive prices. Rental cars also available. Located at 101 and [Read more…]