Directory
Directory of Chamber of Commerce members in good standing.
Quick Search:
0-9 | A | B | C | D | E | F | G | H | I | J | K | L | M | N | O | P | Q | R | S | T | U | V | W | X | Y | Z | all | Clear Search | All Listings
Currently browsing:
Spa, Beauty and Personal Care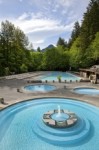 12076 Sol Duc Hot Springs Road
Port Angeles, WA 98363
Phone: 360-327-3583
Website: http://www.olympicnationalparks.com
Facebook: http://www.facebook.com/olympicnationalpark
Surrounded by majestic mountains and towering evergreens, with easy access to the hot mineral pools, massage therapists, café, restaurant, and Olympic National Park trails, Sol Duc Hot Springs Resort is the ideal vacation destination. Season dates: March 28 – October 19, 2014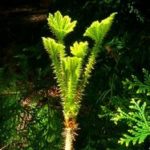 Forks, WA 98331
Phone: 971-352-1305
Email: awakened.solutions@gmail.com
Website: https://awakenedsolutions.wordpress.com/
Facebook:
Awakened Solutions is a conscious consulting business providing a full range of non-profit and small business services, including formation and development, grant writing and fundraising, and strategic planning. Offering bookkeeping services, administrative support, and writing and marketing. Awakened Solutions is also a holistic wellness professional offering herbal consultations and classes.