Directory
Directory of Chamber of Commerce members in good standing.
Quick Search:
0-9 | A | B | C | D | E | F | G | H | I | J | K | L | M | N | O | P | Q | R | S | T | U | V | W | X | Y | Z | all | Clear Search | All Listings
Currently browsing:
Bed and Breakfasts


813 Kilmer Rd.
P.O. Box 600
Forks, WA 98331
Phone: (360) 374-6295
Email: stay@manitoulodge.com
Website: https://www.manitoulodge.com
Facebook:
Secluded cedar timber-frame lodge on 10 acres of coastal rainforest west of Forks. Featured in Seattle magazine's Ultimate Coastal Guide.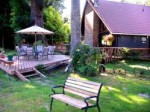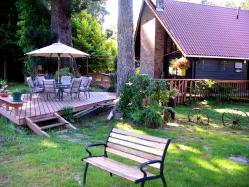 2596 Bogachiel Way
Forks, WA 98331
Phone: 360-374-6526
Email: riverinnwa@gmail.com
Website: http://www.jeffwoodwardsportfishing.com
Facebook:
2  1/2 miles south of Forks:  A private setting next to the Bogachiel River among old growth trees and elk pastures.  Special fishermen's rates.  Call for availability & prices. Fishing guide service also.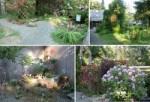 62 Steelhead Ave
Forks, WA 98331
Phone: (360) 374-5693
Email: fishermanswidow@centurytel.net
Website: http://www.fishermans-widow.com
Facebook:
Quiet riverfront retreat 5 miles north of Forks. Jacuzzis, private entrances, hot tub, each unit sleeps 5 people. Smoking outside.
2674 Dowans Creek Road
Forks, WA 98331
Phone: 360-374-2444 or 360-780-2007
Email: chiggers@chiggersstokes.com
The Flying S Farm is an off grid, historical homestead, elk and salmon reserve, bed and breakfast and wildlife viewing area. Comfortable rooms offer semi-private apartment, streaming video, satellite TV,Wi-Fi, breakfast and courtesy beverages. Access to public boat launch. Two miles from Olympic National Park boundary, 20 minutes from Forks. It's the wilderness interface.

16651 Hwy 112
Clallam Bay, WA 98326
Phone: 360-963-2264
Email: wintersummer@centurytel.net
Website: http://www.wintersummerinn.com
Facebook:
27 miles north of Forks: Bed & Breakfast open all year serving gourmet breakfasts with one suite and three rooms. Next to the Strait of Juan de Fuca.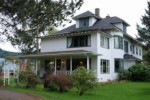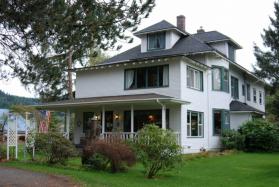 654 East Division
Forks, WA 98331
Phone: (360) 374-6806
Email: millertreeinn@centurytel.net
Website: http://www.millertreeinn.com
Facebook: http://www.facebook.com/millertreeinn
Historic 1916 farmhouse in pastoral setting. Warm hospitality and breakfast abundant. 8 rooms, 3 with whirlpool tubs and 2 with gas fireplaces. Free WiFi.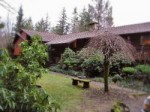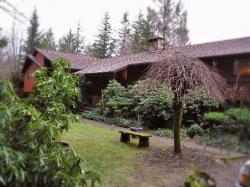 P.O. Box 2239
Forks, WA 98331
Phone: (360) 374-9389 or (877) 374-9389 (toll-free)
Email: mistyinn@olynet.com
Website: http://www.mistyvalleyinn.com
Facebook:
"Unexpected Elegance in the Mist of the Sol Duc River Valley" Magnificent view of Sol Duc River Meadows and you might see an eagle or herd of elk in the meadow.

1061 S Forks Avenue
PO Box 1182
Forks, WA 98331
Phone: (360) 374-5873
Email: grizzly@olypen.com
Website: http://www.forksbnb.com
Facebook:
At the south end of downtown Forks: Located on Mill Creek. Cable TV, private baths, smoking outside, children welcome, complimentary continental breakfast, full breakfast on request, additional charges. Guided fishing trips available. New log cabins with full kitchen facilities and amenities.  Free Wi-Fi.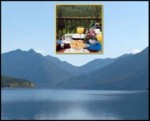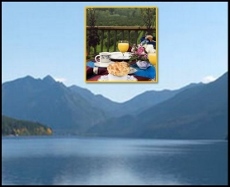 B&B's on the
Olympic Peninsula
Forks, WA 98331
Website: http://www.opbba.com
Facebook:
Nothing connects you to the history, adventure, and natural beauty of the Olympic Peninsula like a stay at one of our Bed & Breakfast Inns. Please click on "Olympic Peninsula Bed and Breakfast Association" for more information.