Directory
Directory of Chamber of Commerce members in good standing.
Quick Search:
0-9 | A | B | C | D | E | F | G | H | I | J | K | L | M | N | O | P | Q | R | S | T | U | V | W | X | Y | Z | all | Clear Search | All Listings
Currently browsing:
Coffee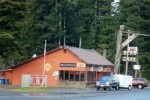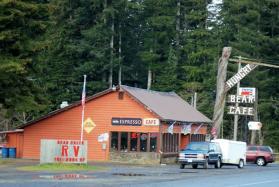 205860 Hwy 101
Milepost 206
Beaver, WA 98305
Phone: (360) 327-3660
Email: hungrybear@olypen.com
15 miles northeast of Forks: A full service restaurant with hearty breakfasts, lunch & dinner. Daily specials. Beer, Wine & Mixed Drinks. Motel located on Sol Duc River. Satellite TV, Wi-Fi, street level, public showers, river trail.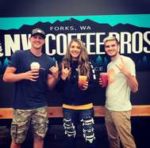 170 N. Forks Avenue
Forks, WA 98331
Phone: 360-640-4832
Facebook: https://www.facebook.com/nwcoffeebros/
NW Coffee Bros serves coffee, signature drinks, smoothies, tea, Lotus drinks, hot chocolates, specialty drinks for kids, pup-cups, and more!
950 South Forks Ave.
Forks, WA 98331
Phone: (360) 374-6161
Email: store@forksoutfitters.com
Website: http://www.forksoutfitters.com
Facebook: https://www.facebook.com/shopforksoutfitters
Forks Outfitters includes Groceries, bakery, deli counter, clothing, shoes, housewares, Ace Hardware, sporting goods, Forks & Twilight souvenirs, fishing & hunting licenses, ATM, Lotto & much more. Espresso Café opens 5am Mon-Fri/6am Sat & Sun and features Tully's espresso, hot & cold Drinks, fruit smoothies, breakfast sandwiches, donuts and baked goods.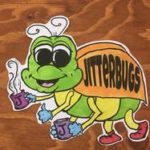 70 West A St SE
Forks, WA 98331
Phone: 360-374-2287
Email: sveum1@gmail.com
Facebook: https://www.facebook.com/jitterbugscoffee/
Come in for Coffee, Espresso, Pastries, Sandwiches and Scoop Ice Cream, Shakes and more! Comics, couches and great company!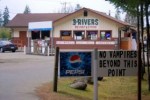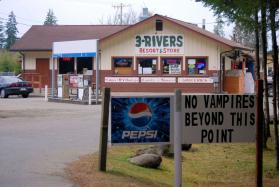 7764 LaPush Road
Forks, WA 98331
Phone: (360) 374-5300
Email: threeriversresort@gmail.com
Website: http://threeriversresortandguideservice.com
Facebook:
8 miles west of Forks: Overnight Cabins, 10 Campsites, Restaurant, Store, Fuel, Guide Service, showers. Close to beaches and fishing. Call for river conditions and fishing reports. Twilight Menu! Salmon and Steelhead Guided Fishing Trips with some of the most experienced Salmon Fishing Guides & Steelhead Fishing Guides on the Olympic Peninsula.