Directory – Lodging
Quick Search:
0-9 | A | B | C | D | E | F | G | H | I | J | K | L | M | N | O | P | Q | R | S | T | U | V | W | X | Y | Z | all | Clear Search | All Listings
Currently browsing:
Lodging

starting with

'L'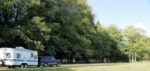 1331 East Division Street
Forks, WA 98331
Phone: 360-374-5316 or 360-640-2196
Email:
charlienveronica@centurytel.net
Facebook: https://www.facebook.com/Last-Chance-Camp-Equine-Rest-Stop-253024395080830/
We are a two-acre dry camp for tents and small campers, open May through October. NEW IN 2021 – Now offering RV Hookups! We have 6 spots with electric and power for only $50 nightly. We offer picnic tables, fire pits, sanican bathroom, fish and hand washing station, we will also be offering hot propane [Read more…]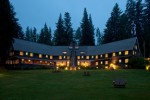 345 South Shore Road
Quinault, WA 98575
Phone: 360-288-2900
Website:
http://www.olympicnationalparks.com
Facebook: http://www.facebook.com/olympicnationalpark
Where the Rest Comes Easy There are some places so blissfully disconnected from the modern world that they seem to stand suspended in time. Lake Quinault Lodge is one such place – a grand and rustic lodge built in 1926 that welcomes guests with warmth, hospitality and a sincere feeling of home-away-from-home comfort. Here you [Read more…]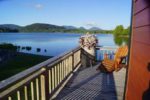 77 Lake Pleasant Road
Forks, WA 98331
Phone: 360-640-4965
Facebook:
This is a unique private setting. Lake Front with a boat launch, private Beach, Sauna, 6 RV Hook Ups, indoor barbecue room, outdoor restrooms with showers. There is no place like it! Great for family reunions, Weddings, or group gatherings. Sleeps up to 10 guests. House includes four bedrooms, three bathrooms, fully equipped kitchen and [Read more…]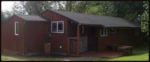 92 Lake Front Drive
Beaver, WA 98305
Phone: 360-640-4965
Website:
https://lakepleasanthideaway.com/
Facebook:
Two bedroom charming cabin. This cabin is homey and rustic while maintaining all major amenities. You will enjoy wildlife from the deck that overlooks a large pond. Custom woodwork, gas fireplace, washer/dryer, Satellite TV, walking distance to Lake Pleasant. Book on Airbnb https://www.airbnb.com/rooms/10589239
200021 U.S. 101
Beaver, WA 98305
Phone: 360-327-0714
Email:
kevinjord@aol.com
Website:
http://lakepleasantrvpark.info
Facebook:
5 miles north of Forks: 28 Pull Through sites with full hookups. 15 & 30 AMP Power.  Laundry facilities open to the public.  Close to Lake Pleasant, rivers, food, propane and store.


106 & 108 Shari Drive
P.O. Box 660
Amanda Park, WA 98526
Phone: 360-580-4908
Email:
cottagepeaks@gmail.com
Facebook: https://www.facebook.com/LakeQuinaultVacationHomesCottagePeaksCottageCove
Cottage Cove and Cottage Peaks are two separate privately owned vacation homes nestled in the surroundings of the Olympic National Park. The properties are located side by side, great for larger groups, if you would like to rent both homes, yet each home has their own individual privacy. Both homes provide a serene setting that [Read more…]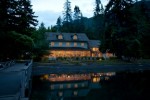 416 Lake Crescent Road
Port Angeles, WA 98363
Phone: 360-928-3211
Website:
http://www.olympicnationalparks.com
Facebook: http://www.facebook.com/olympicnationalpark
Step Back in Time & Unwind Historic Lake Crescent Lodge on the Olympic Peninsula in northwest Washington was built in 1916 and is an ideal basecamp for enjoying the park while experiencing the charm of a turn-of-the-century resort. The comfortable, spacious guest rooms are nestled among the giant fir and hemlock trees on the shores [Read more…]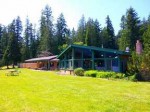 2183 East Beach Road
Port Angeles, WA 98363
Phone: 360-928-3325
Website:
http://www.olympicnationalparks.com
Facebook: http://www.facebook.com/olympicnationalpark
Open through 9/30/14 for the 2014 season When Life Was Simple! Originally built as the Log Cabin Hotel, it was erected in 1895 overlooking beautiful Lake Crescent by Mr. Saunders, a Collector of Customs from Port Townsend. It was a handsomely constructed two-story building of peeled cedar logs. The hotel was a "far-famed" vacation spot [Read more…]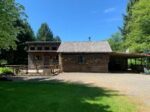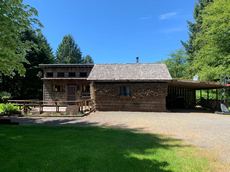 Phone: 360-640-2022
Email:
pmanagement.snt@gmail.com
Website:
https://abnb.me/KUSiYCVP8gb
Facebook:
We are a cabin! Not a high class hotel! We are surrounded by untamed lands and forest. Our cabin was brought to life in 1980. The entire cabin was built using reclaimed wood and hand crafted by previous owners. It is our goal to keep this cabin alive and open for others to enjoy and [Read more…]