Directory
Directory of Chamber of Commerce members in good standing.
Quick Search:
0-9 | A | B | C | D | E | F | G | H | I | J | K | L | M | N | O | P | Q | R | S | T | U | V | W | X | Y | Z | all | Clear Search | All Listings
Currently browsing:
Media - Communications
Phone: 360-289-2430
Email: info@OceanShores.com
Website: https://oceanshores.com/
Facebook:
News of Washington State's North Beaches from Ocean Shores to Forks. Inns, resorts, and vacation rentals. Things to do, places to eat and where to go.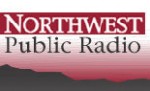 C/O Washington State University, P.O. Box 42530
Pullman, WA 99164-2530
Phone: 509-335-6551
Email: nwpr@wsu.edu
Website: http://www.nwpr.org
Facebook:
Northwest Public Radio is a multi-station network serving Washington and portions of Oregon, Idaho and British Columbia. Our 18 transmitters and 13 translators can be heard by more than 3.6 million residents in the region. The NPR and Classical Music service offers a mix of NPR's award-winning news shows and classical music with Robin Rilette, [Read more…]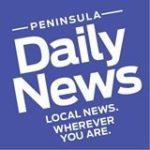 P.O. Box 1330
Port Angeles, WA 98362
Phone: (360) 417-3500
Email: news@peninsuladailynews.com
Website: http://www.peninsuladailynews.com
Facebook:
Daily newspaper serving the Forks area and the rest of the North Olympic Peninsula.

P.O. Box 300
Forks, WA 98331
Phone: (360) 374-3311
Email: editor@forksforum.com
Website: http://www.forksforum.com
Facebook:
Forks local weekly newspaper covering the news of the west end of Clallam County