Directory
Directory of Chamber of Commerce members in good standing.
Quick Search:
0-9 | A | B | C | D | E | F | G | H | I | J | K | L | M | N | O | P | Q | R | S | T | U | V | W | X | Y | Z | all | Clear Search | All Listings
Currently browsing:
Pet Services

160 Del Guzzi Drive
Port Angeles, WA 98362
Phone: 360-452-7686
Email: angelesclinicforanimals@live.com
Website: http://www.angelesclinicforanimals.com/
Facebook: https://www.facebook.com/pages/Angeles-Clinic-for-Animals/219889148078746
Angeles Clinic for Animals in Port Angeles, WA, welcomes you to our full service veterinary hospital for dogs, cats, and other small companion animals such as ferrets and rabbits. Our well qualified, experienced team of veterinarians, technicians, assistants, and receptionists are committed to providing quality veterinary medical care throughout the life of your pet. Our [Read more…]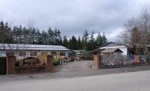 221 Wood Street
Forks, WA 98331
Phone: 360-374-5058
Email: rustygatenursery@gmail.com
Website: http://www.rustygatenursery.com/
Facebook: https://www.facebook.com/rustygatenursery.forks
Check us out for flowers, plants, gardening supplies, home & patio décor, pet supplies, work wear and more!  The building supply is conveniently located across the street and features lumber and more.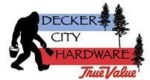 10 S. Forks Avenue
Forks, WA 98331
Phone: 360-374-5564
Email: deckercityhardware@gmail.com
Website: https://deckercityhardwareinc.weebly.com/
Facebook: https://www.facebook.com/deckercityhardwareinc
Hardware store, plumbing, electrical, paints (custom matched by computer), lumber, tools, propane, appliances, feed for livestock and domestic animals, pet supplies and a whole lot more.

950 South Forks Ave.
Forks, WA 98331
Phone: (360) 374-6161
Email: store@forksoutfitters.com
Website: http://www.forksoutfitters.com
Facebook: https://www.facebook.com/shopforksoutfitters
Forks Outfitters includes Groceries, bakery, deli counter, clothing, shoes, housewares, Ace Hardware, sporting goods, Forks & Twilight souvenirs, fishing & hunting licenses, ATM, Lotto & much more. Espresso Café opens 5am Mon-Fri/6am Sat & Sun and features Tully's espresso, hot & cold Drinks, fruit smoothies, breakfast sandwiches, donuts and baked goods.