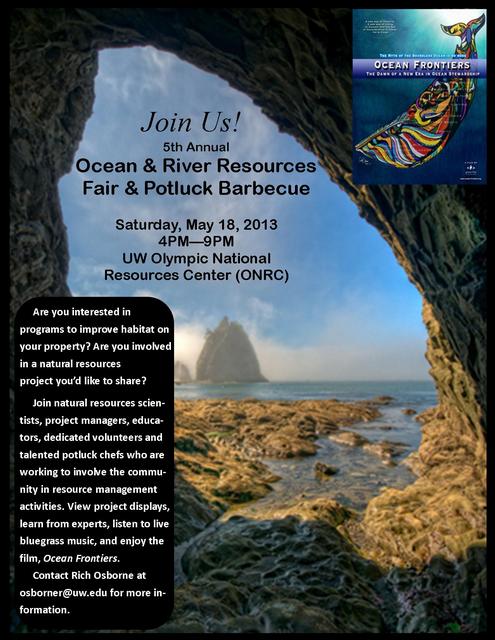 "Save the Date" on May 18th for the 5th Annual Ocean & River Resources Fair & Potluck Barbecue in Forks that is sponsored by the North Pacific Coast Marine Resources Committee (NPC MRC).
This year it will be at the UW Olympic Natural Resources Center (ONRC) from 4:00 to 9:00 on Saturday May 18th.  This is an open-to-the public event.  We look forward to displaying as many local natural resources organizations and efforts as possible. There will be student & professional movies and formal presentations in the Hemlock Forest Room, display booths and student poster displays along the covered hallways, volleyball on the lawn, with music and food in the ONRC Social Hall.
Feel free to contact Rich Osborne about participating.  Hope to see you there!