When:
July 4, 2012 – July 5, 2012
all-day
2012-07-04T12:00:00+00:00
2012-07-05T12:00:00+00:00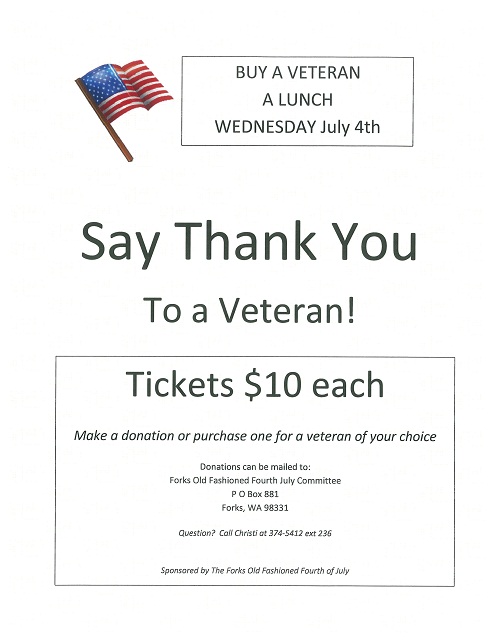 Did you ever wish there was some way you could thank a Veteran for their service to our country?  Now you can, with the Forks Old-Fashioned 4th of July "Buy A Veteran Lunch" program.
For every $10 donated, a lunch certificate will be presented to a Veteran that they can use in Tillicum Park on July 4th for a free lunch at any of the participating vendors.  Or tickets can be purchased for $10 apiece and presented to a veteran of your choice.
Either way, a Veteran will know that their service to our country is appreciated.
For more information call Christi at 360-374-5412 Extension 236
or you can mail a donation to:
Forks Old-Fashioned Fourth of July
P.O. Box 881
Forks, WA  98331