When:
May 3, 2019 @ 10:30 am
2019-05-03T10:30:00-07:00
2019-05-03T10:45:00-07:00
Where:
Forks Branch Library
171 N Forks Ave
Forks, WA 98331
USA

Casper Babypants Concert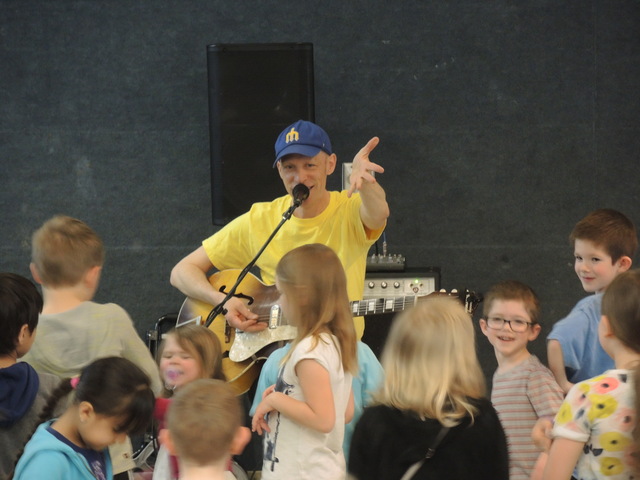 A perennial favorite, Caspar Babypants returns to the North Olympic Library System (NOLS) for a 2019 library concert tour! Caspar Babypants will be performing on Thursday, May 2 at the Sequim Boys and Girls Club at 10:30am, and then at the Port Angeles Main Library at 6:30pm. Continuing the fun, there will be another show at the Forks Branch Library on Friday, May 3 at 10:30am.
Seattle native, Caspar Babypants (aka Chris Ballew of the band The Presidents of the United States of America) makes family-friendly music about interesting topics like a bubble that doesn't follow the crowd, a butterfly driving a truck, googly eyes, and many more. On his website, babypantsmusic.com, Ballew has also written short background stories for his songs, providing interesting and entertaining insight into his source of creative ideas. According to Will James on Geek Dad, "Not only do both of my kids enjoy listening to his music, but my wife and I can listen to it over and over without wanting to stick things in our ears!"
ADDITIONAL INFORMATION
For more information about this and other programs for youth, call 360.417.8500, send an email to Youth@nols.org, or visit www.nols.org. The Sequim Branch Library is located at 630 North Sequim Avenue. The Port Angeles Main Library is located at 2210 South Peabody Street.
The Forks Branch Library is located at 171 Forks Avenue South. This program is generously supported by the Port Angeles Friends of the Library and Friends of Sequim Library.