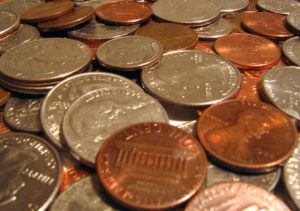 Coin Box Dinner for Elks Children Therapy
What do you do with your spare change? Would you like to help a child with a developmental problem?
"OUR KIDS" represents the Washington Elks Therapy Program for Children which provides pediatric therapy through a professional staff of therapists funded by the generosity of people like you. The kids visited by our occupational or physical therapists have no other source of therapy readily available to them; without your help they would likely go without therapy services.
The community is invited to Forks Elks Lodge #2524 on Saturday, April 14 at 6 p.m., for a spaghetti dinner, to benefit Washington Elks Therapy Program for Children.
After dinner, at 7:30 p.m., there will be an occupational therapy demonstration with one of "our kids!"
Donations accepted at the door.
For more information on how to donate please contact Forks Elks Lodge by phone or drop on by.