When:
July 20, 2017 @ 4:00 pm – 6:30 pm
2017-07-20T16:00:00-07:00
2017-07-20T18:30:00-07:00
Where:
Rainforest Arts Center

Contact:
Cher Merrill, APR, Clallam EDC Communications Coordinator
509.701.3881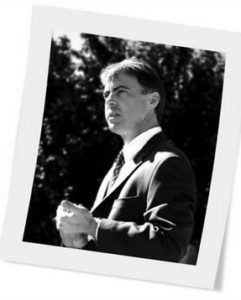 FORKS EDC CLALLAM TOWN HALL MEETING
The Clallam Economic Development Corporation (EDC) has announced an opportunity for Forks area residents to take part in a Town Hall Meeting, a lively, informal discussion in support of local economic vitality.
The Town Hall Meeting, which will run from 4 to 6:30 p.m., Thursday, July 20, takes place at the Rainforest Art Center in Forks.
"The Clallam EDC, a community-based non-profit association, has a long history of supporting Clallam County businesses and job growth," says EDC Executive Director Bob Schroeter. "But we want to do more. With that goal in mind, we will travel throughout the county, holding Clallam EDC Town Hall meetings. At the 'Town Halls', adds Schroeter, "we'll be facilitating a community discussion on two basic and open questions: (1) What do you see as economic development opportunities here in Clallam County; and (2) What role do you envision the Clallam EDC taking in those efforts. It's an occasion for us to learn about opportunities for economic development in our local area from those on the 'front lines'," Schroeter says.
Additional Town Hall meetings are scheduled for Port Angeles and Sequim. "The Clallam EDC is here to support our community's economic vitality, vision and hopes for the future. These are goals we can accomplish best by working together", offers Schroeter.
"From Diamond Point to Clallam Bay, we will be listening to our local business owners, discussing their hopes for the future and gathering their ideas on how we can further stimulate local economic vitality. These Town Hall Meetings are an opportunity for us to share with each other what's working for our local businesses, what isn't and how we can provide the very best support to ensure future success."
For more information about this topic, contact: Cher Merrill, APR, Clallam EDC Communications Coordinator
P: 509.701.3881 or
E: cmerrill@clallam.org